Yelling Is a Temporary Fix for Misbehavior. 8 Ways to Discipline Your Child Instead

It takes time and patience to raise a disciplined child.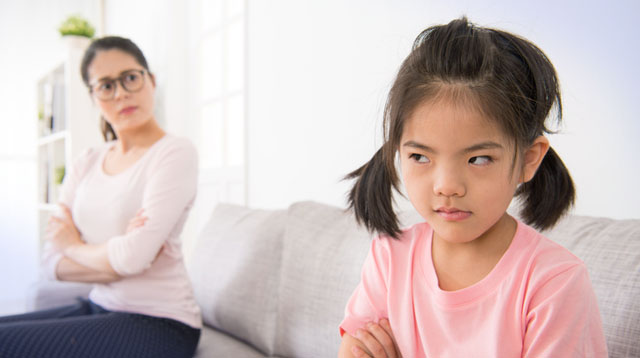 Parents are always looking for ways to get their children to listen and behave without having to resort to yelling or punishing the kids. We already know these two methods don't work — if it corrects their behavior, it doesn't last very long. So what methods are we left with? How to discipline a child effectively?

It takes time and patience to raise a disciplined child, so arm yourself with the tools that can help you achieve this. The American Academy of Pediatrics (AAP) recommends these positive discipline strategies that can help your child "manage their behavior and keep them from harm while promoting healthy development."

1. Show and tell.

If you want kids to know the difference between right from wrong, start by modeling behaviors you would want to see in them. Remember that children are big mimickers — if they throw a tantrum and you respond by yelling, they will think that is acceptable behavior. Take a deep breath instead and teach them with calm words and actions.

2. Establish rules and set limits.

Children need rules and limits to shape their behavior and provide a sense of order. These tell your child what's okay and what's not okay to do, and children will rely on their parents to provide those limitations. "[Children] intuitively know that they need an adult to be in charge, and they count on their parents to guide their behavior," says pediatrician Dr. Marianne Neifert, to Parenting. Make sure to explain these rules in age-appropriate terms that your kids can understand.

ADVERTISEMENT - CONTINUE READING BELOW

3. Give consequences.

Apart from setting rules, you should also talk to your child about the consequences she will face if she doesn't follow the rules. Giving consequences reinforces the rules and helps parents control behavior.

For example, if she does not clean up after playing with her toys, you will put them away for her but she will not be able to play with toys for the rest of the day. Make sure to follow through with the consequences and be consistent — don't give in even if your child has a meltdown. However, the AAP advises to never take away something your child truly needs, such as a meal.

4. Listen to your child.

Sometimes the best discipline strategy is listening to your child, especially when she looks on the verge of a meltdown. Try reflective listening: let your child finish her story and then try and reflect her feelings. Instead of solving her problem for her, help her figure out her emotions instead. The AAP advises, "Watch for times when misbehavior has a pattern, like if your child is feeling jealous. Talk with your child about this rather than just giving consequences."

5. Pay attention to your child.

All a child ever wants is for mommy or daddy to give her attention and the AAP says this is the most powerful tool for effective discipline. It reinforces good behavior and discourages others. "Pay attention and show appreciation for them," says clinicial psychologist Nadene van der Linden in an article for Motherly. "This tells your child you can handle her feelings and you understand her perspective."

ADVERTISEMENT - CONTINUE READING BELOW

Recommended Videos

6. Take notice of their good behavior.

Kids need to know when they do something bad and when they do something good. Comment on good behavior and praise effort — not only will it clue her in on how to behave, but it will also make her feel happy, too.

7. Give her a choice.

Giving your child choices helps satisfy her need to feel in control. But when providing alternatives, make sure you're okay with the options (stick with just two) and be specific. For example, if your child refuses to sleep you can say, "I know you don't want to stop playing, but it's bedtime. Do you want to read a story first or brush your teeth?"

8. Redirect bad behavior.

Sometimes children misbehave because they are bored or don't know any better, says the AAP. Find ways to keep your child entertained or distract him when you notice he's about to do something naughty. Distraction and catching the misdeed before it happens can help extinguish misbehavior and redirect the child's attention to something else.

Being defiant and stubborn is normal for kids as they grow and especially when they reach preschool age. They are discovering how to be independent and finding ways to assert themselves. And yes, sometimes it can feel like they are pushing you over the edge. But as a parent, it's your job to take control of the situation and show them how to behave properly. Take a deep breath, keep calm, and use the strategies above. There's more to disciplining a child than yelling!

ADVERTISEMENT - CONTINUE READING BELOW

What other parents are reading

Celebrate your pregnancy milestones!


Enter your details below and receive weekly email guides on your baby's weight and height in cute illustration of Filipino fruits. PLUS get helpful tips from experts, freebies and more!

You're almost there! Check your inbox.


We sent a verification email. Can't find it? Check your spam, junk, and promotions folder.

Trending in Summit Network