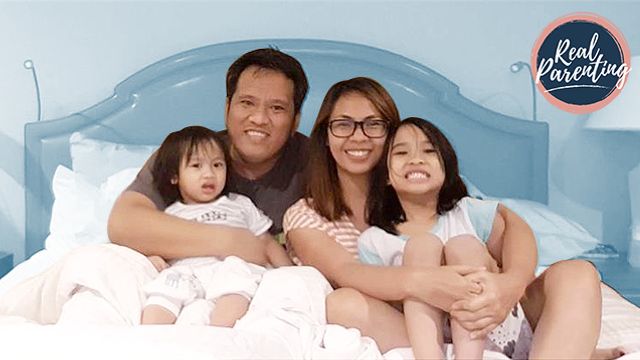 For working parents, having a yaya can either be a blessing or a nightmare. You're lucky if you find someone with all the ideal traits you're looking for — trustworthy, dependable, respectful, and responsible. But it's a nightmare if she's the total opposite, or worse, turns out to be like the one who allegedly stole a 5-month old baby in Taguig sometime November last year.
I've had my share of #yayahorrorstories for as long as I can remember. We had someone who spent just a night with us (didn't even last for 12 hours!). Someone who stayed for a week, and another for a month. Some just left and didn't hear anything from them since then. We also had young and old yayas. The best one we had just gone to their province and surprised us with the news that she wouldn't come back because she was getting married. And that was a few days before I was set to return to work after my maternity leave.
Last year, my husband and I thought we found our long-term helper. Then one day in October, she went home to their province because her daughter gave birth — she never returned.
That was the last straw. Before, we would immediately contact and message every person we know to ask for referrals for a yaya. This time, I took a week off from work (I was lucky to have an understanding boss) to take care of my two kids. When I went back to work, I was still yaya-less. But it was a good thing my husband works the graveyard shift, and I work mid-shift. Somehow the kids always saw alternately in 24 hours during weekdays.
Remembering that time, I was dead dog-tired for two straight months. I was mentally drained and physically stressed. It also happened to be the busiest time for the year in my job as the company's officer on employee engagement activities. I was preparing for three events. I would go home at 2 or 3 a.m., sleep for three hours, wake up early to get Zoey, my firstborn, to school while Ethan, my youngest, was still sleeping.
When the husband arrived home from work, he would take care of Ethan while I prepared and cooked our food. Before I left for work, I would help my daughter with her homework then feed her and her younger brother lunch. During weekends, I would do the laundry on top of the other chores.
We live with my parents, my eldest brother, and his three kids, and it was Nanay who did the cooking. But she had undergone major surgery at the time, so I had to cook for the household. Cooking is fun, pero struggle pala talaga ang mag-isip ng ulam araw-araw — as in nakakaloka! (Read here budget-friendly baon ideas when you are too tired to cook.)  
But I never thought of giving up and start looking for a new yaya just because I was feeling emotional and tired. "Kung may darating, eh 'di good. Salamat. Pero kung wala, I'm fine. We'll be fine." That was my stand until today. I know my husband doesn't agree.
Being yaya-less was hard for the first two months. My kids had a hard time adjusting and sleeping at night. My husband and I both lacked sleep. We lost our date nights. I was stress-eating. I was cranky and irritable. In the third month, though, the load began to lighten.
I decided to pay for someone to do the laundry for us every two weeks. My eldest brother would put the kids to bed after the husband leaves for work. My nephews and niece, as well as my in-laws, helped to take care of them. My husband and I don't get praning when we're away from the kids because they are with people we trust.
This whole yaya-less experience is definitely one of the most trying and tiring times in my life. Still, it has also been the most rewarding as this validated our capabilities as parents. While others have dependable yayas who will help them raise their kids, we are blessed to have a village — our families — to help us, and we can never thank them enough. Our yaya-less setup is something I wouldn't trade for anything else in the world.
Though she works as a full-time HR practitioner, Carol Amistad is a proud hands-on mom to Zoey and Ethan. She makes sure that her weekends and holidays are well-spent with the hubby and the kids. While she and her husband are mostly #TeamBahay, they always find time to go out on dates.