Yellow Vaginal Discharge During Pregnancy: Do You Need To Be Worried?

Normal vaginal discharge during pregnancy is clear to milky white.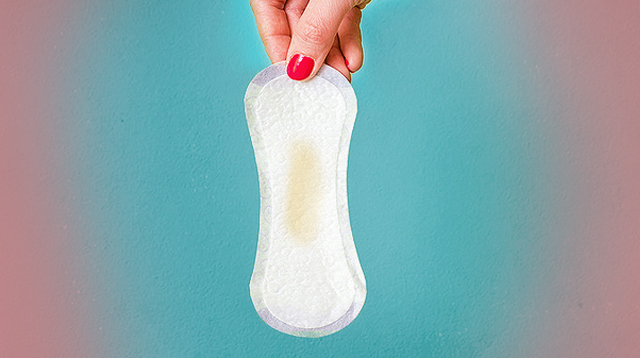 Pregnancy causes your body to produce more blood and other bodily fluids. That include vaginal discharge, thanks to higher levels of the hormone estrogen. During pregnancy, normal vaginal discharge, also called leukorrhea, is thin, clear or milky white, and mild-smelling. It increases as your pregnancy progresses. If your vaginal discharge is yellowish, alert your doctor right away. 

READ MORE STORIES ABOUT VAGINAL DISCHARGE:

It's routine for pregnant women to undergo several prenatal tests early in the pregnancy to detect any issues and address them early on. Some of these tests include, among others, syphilis and HIV screenings and a pap smear to check for sexually transmitted illnesses (STIs). These test results may come out negative, but yellow discharge during pregnancy is still not normal.

Why it's crucial to resolve yellow discharge when pregnant

There are many possible reasons for yellow discharge. It may be a sign of a vaginal infection, or you might be leaking amniotic fluid. 

You might be leaking amniotic fluid

Yellow discharge is a very thin, clear or pale yellow, almost like urine may be amniotic fluid. It may come out as a trickle or a gush and may smell a bit sweet or have no odor at all. 

If you're near your due date, get ready because your little one is arriving soon. If your due date is weeks away, you might be leaking amniotic fluid prematurely. No matter how far along you are in your pregnancy, alert your doctor right away.

ADVERTISEMENT - CONTINUE READING BELOW

You may have a vaginal infection. 

Yellow vaginal discharge during pregnancy is darker yellow and thick or lumpy, or pale yellow and watery. It can be thick and may smell bad, accompanied by itching or burning sensation, and sometimes redness, swelling, or soreness of the genitals. 

If your yellow discharge is a sign of vaginal infection, you should tell your doctor, too. It could potentially lead to pregnancy complications and may negatively affect your baby during birth. 

Treatment for yellow discharge caused by vaginal infections

There are a few different vaginal infections that may be causing the yellow discharge. Here are the most common ones, how it can affect your pregnancy or baby, and treatment for each one.

Bacterial vaginosis

Bacterial vaginosis occurs when harmful bacteria outnumber the good bacteria in the vagina. According to the U.S. Centers for Disease Control and Prevention (CDC), untreated bacterial vaginosis could lead to premature delivery, low birth weight, chorioamnionitis or infection of the amniotic fluid, and endometritis or uterine infection after pregnancy.

It's common in women who are sexually active and in preggos in their second or third trimester. Thankfully, your doctor can safely treat bacterial vaginosis during pregnancy with a pill, gel, or cream. You may want to have your partner checked as well to prevent re-infection. 

Yeast infection

Also called vaginal candidiasis, a vaginal yeast infection is caused by a fungus that disrupts your vagina's ph balance. It's common in pregnancy's second and third trimester. (Read more about it here.) 

Treatment for a yeast infection is an antifungal medication, which is safe for preggos. Left untreated, it may cause premature labor, infection of the amniotic fluid, and congenital cutaneous candidiasis, a rare condition characterized by a skin rash. 

ADVERTISEMENT - CONTINUE READING BELOW

Recommended Videos

Trichomoniasis

Blame the parasite Trichomonas vaginalis for this common non-viral STI. During pregnancy, trichomoniasis can cause pre-term birth and giving birth to a low-birth baby. Trichomoniasis makes your immune system vulnerable, making you more vulnerable to other infections such as HIV. 

Treatment for trichomoniasis is simple, and it's safe during pregnancy. Your doctor will prescribe a single-dose antibiotic medication. You may, however, get infected again within three months after treatment. 

Chlamydia

Most people who have chlamydia are unaware that they have it due to a lack of symptoms. During pregnancy, it can cause premature birth and low birth weight as well. Your baby can also get it during delivery, which may lead to eye infection, lung infection, and pneumonia.

 Treatment for chlamydia depends on how far along you are in the pregnancy. Some medications are not safe for preggos in their second or third trimester. 

Gonorrhea

Gonorrhea during pregnancy is associated with pre-term delivery or pelvic sepsis. It can lead to low birth weight and infections in your baby's scalp, eyes, lungs, or genitals.  If you're at risk for this STI, your doctor may ask you to get tested during your first and third trimester. Antibiotics can quickly treat it. 

Should you worry if you have a yellow discharge?

Pay attention to your vaginal discharge during pregnancy, and always mention it to your doctor during your prenatal checkup. If it's an infection, you don't have to worry too much about it because it's treatable. 

READ MORE STORIES ABOUT VAGINAL DISCHARGE:

ADVERTISEMENT - CONTINUE READING BELOW

If your yellow discharge is amniotic fluid, your doctor can determine if your baby is ready to be delivered to take the necessary steps to keep your baby inside until you can safely give birth to your little one.

What other parents are reading

Celebrate your pregnancy milestones!


Enter your details below and receive weekly email guides on your baby's weight and height in cute illustration of Filipino fruits. PLUS get helpful tips from experts, freebies and more!

You're almost there! Check your inbox.


We sent a verification email. Can't find it? Check your spam, junk, and promotions folder.

Trending in Summit Network