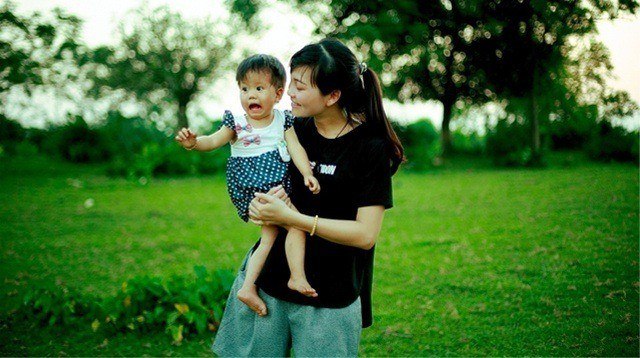 Knock, knock. You okay in there? You need to talk?

Because I feel your pain. You're tired. You're overwhelmed. You can't remember the last time you had a whole day to yourself or a single thought that wasn't interrupted by "Maaamma!" Wait -- when was the last time you even thought about anything that wasn't about adulting? You wake up and rush to make breakfast.  You fall asleep composing grocery lists and car schedules. In between, you chase deadlines and half-naked toddlers. 

You love being a mom. Your kids are your life. But you also wonder if you still have a life. Everything you do are and want revolves around the people you love the most. 

You're the perfect mom. But secretly you're afraid that you're turning into a very boring person.

What other parents are reading

So you lock yourself in the bathroom. It is the only place in your home where you have permission to close a door. You know why moms buy so many scented soaps and skincare products? Sometimes it's because we want to be clean and fight wrinkles. Most of the time it's because it's the best excuse to be alone for as long as possible. It is your only chance to be you, and not just somebody else's mom.

And that is okay. Do you hear me? It is 100% okay to actually be a thinking, feeling, independent person with real needs that are equally important to everyone else's. And if you don't listen to those needs, you won't be able to take care of anybody else. Don't wait for that breaking point.  

ADVERTISEMENT - CONTINUE READING BELOW

If you're tired, rest. If you need to be alone, escape. 

If you miss having a life, then, girl, get a life. You don't want to look back and say, "The best moments of my adult life were spent in the bathroom."

What other parents are reading

The good news? You don't need to make huge life changes because you actually do love your life. You just want a little bit back of that life for yourself. Go on a real break for a few days. Take a trip by yourself with no kids and husband, because we all know that a Mom will be a Mom whether you're in your kitchen or the beach. Family vacations are not mom vacations. The only difference is that you'll be washing their bums in a bathroom that costs P5,000 a day.

You need to be alone and away. Far, far, far away. The distance will insulate you. Your family will think twice about contacting you because 99% it will be easier for them to solve the so-called emergency on their own than look for a phone. Screaming "Mom" is a default reaction. Now that you're out of town, they'll actually be forced to (gasp!) think on their own. 

The cost will motivate you. Once you actually pay good money for your own vacation, then you will actually want to enjoy it. The free buffet breakfast is a tiny benefit compared to permission to have fun. 

Also: even a cheap inn will have a better view than your bathroom.  

What other parents are reading

So book it now. Find a hotel, or some charming bed and breakfast you found on AirBnB. Cringing at the cost? Take the trip with a BFF who you'd love to talk to but politely say "Leave me alone" when you just need to zone out. You're used to scheduling family vacations, so the logistics will be really easy for you.

The hardest part? The guilt. Which is just useless. And stupid. And likely will hurt yourself and your kids. 

Let me put it this way.

ADVERTISEMENT - CONTINUE READING BELOW

Recommended Videos

Can you really tell your kids, "Go after your dreams!" and give up your own?

Can you develop their individuality and personality without being a vibrant, happy role model of someone who is living their best life? 

Can you manage the stress and pressure of raising kids if you're sobbing in a cold bathroom, sniffing lavender-scented body wash like it's crack?

If you're feeling kuripot  (and, yeah, I get that too) imagine this trip as Mom maintenance. It is not an expensive vacation but a cheaper alternative to losing yourself and taking out your stress on your kids. It is also the only way you can be the Mom you need and want to be.  

What other parents are reading

Because here is the truth, sis, girl, momshie, friend. You know you can handle this life because you're stronger and smarter and sassier than you remember. The problems outside the bathroom door are nothing. You can do it. You've been doing it all these years.

But you're only as good as you believe yourself to be, and that self-confidence and inner strength is something only you can feed. Each time you lock yourself up in the bathroom (or go on a looong break) you're discovering and nurturing the woman that makes it all possible. YOURSELF.

Don't hide in the bathroom. Rediscover your life. Go ahead -- unlock the door. Step out, and escape.   

Love,
A Mom who's been there 

Dedet Reyes Panabi was an editor-in-chief of a parenting magazine for seven years who quit to work from home and spend quality time with family and Netflix. She now works from home as a digital communications and social media manager for a multinational. (Or has her son described it on Career Day, "My mom's on Facebook the whole day.") 


ADVERTISEMENT - CONTINUE READING BELOW

What other parents are reading




Celebrate your pregnancy milestones!


Enter your details below and receive weekly email guides on your baby's weight and height in cute illustration of Filipino fruits. PLUS get helpful tips from experts, freebies and more!

You're almost there! Check your inbox.


We sent a verification email. Can't find it? Check your spam, junk, and promotions folder.

Trending in Summit Network