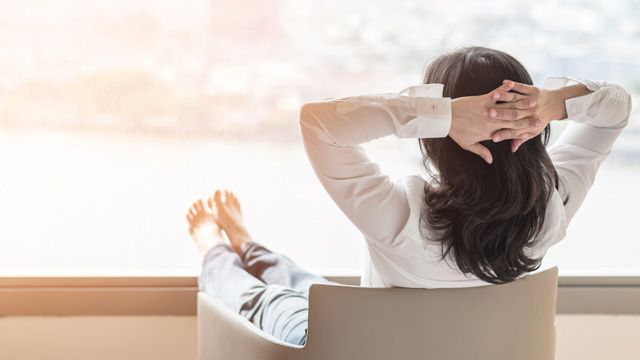 As young individuals, we often are full of aspirations and dreams and do everything we can to achieve them. At a certain age, we're all busy — and loving it so much that we never want to be not doing anything. Once you choose motherhood, however, there will be moments you will wish you had that choice.
And no, wanting to do nothing is not lazy parenting or a lack of love for your children — to have moments of doing nothing is actually a form of self-care. The Dutch call it "niksen," and the trend has caught up in Europe as a way to cope with the stresses of daily life.
Carolien Hamming, who manages a center in the Netherlands that assists clients in managing their lives, says niksen can be practiced just by looking out the window and letting your mind drift. "As long as it's without purpose," an activity you're doing (or not doing) is the essence of niksen.
Elsewhere in the world, people are experiencing burnout and other mental health issues, but in the Netherlands, niksen is finally getting the recognition it deserves as an effective stress-fighting tactic. According to an article on Time, it benefits one's health, from something as life-changing as slowing down the aging process to as simple as fighting off the common cold. Doing nothing can also help reduce anxiety and inspire creative thoughts.
"Even when we 'niks,'" or do nothing, "our brain is still processing information and can use the available processing power to solve pending problems," says Ruut Veenhoven, sociologist and professor at Erasmus University Rotterdam in the Netherlands, who studies happiness.
Of course, doing nothing should only be an occasional exercise we do as a way to refresh ourselves. 
"Though rest is functional and may make one feel better after activity, it is not a main way to happiness in the sense of life satisfaction," says Veenhoven. Being a productive member of society, doing good, and contributing to a common cause are still some of the best ways to feel good about ourselves.