Taking Time for Yourself Is Not Vanity or an Act of Selfishness

Focusing on taking care of your self makes your kids happy!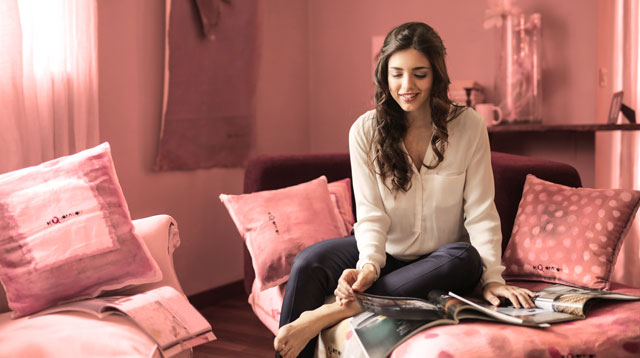 Parenting is one of the most fulfilling things in the world. It is also exhausting, which is why we always encourage parents to indulge in self-care (dads included). After all, to take care of others, you must first take care of yourself. When you're happy, it follows that the kids are happy, too.

But while self-care is essential to a parent's well-being, we often overlook one crucial thing: it can also teach our children how to "conduct healthy, respectful relationships," according to Janet Lansbury, a mom of three and a parenting expert and host of the Respectful Parenting podcast.

"In this sense, self-care isn't just something we occasionally treat ourselves to like a bubble bath, a jog, or dinner out with a friend or spouse. Rather, it is a consistent consideration of our [personal] needs and boundaries," Lansbury writes on her website. "This recognition will affect the way we structure our home environment, and most importantly, the way we respond to our children [from] moment to moment."

Children look up to parents as their role models. So, if they're finding it hard to interact with their friends or even adults, it may be because they still cannot understand the boundaries and perspectives other people set. Lansbury explains this is an "unintended consequence of prioritizing our children's needs and desires over our own."

You cannot expect your kids to be sensitive to the needs of others if they don't see you being sensitive to your own needs.

ADVERTISEMENT - CONTINUE READING BELOW

What self-care teaches our children

Children flourish with confident leaders who can set clear boundaries. Don't let yourself be at your child's beck and call — ask her to wait (even as she fusses) because you're not yet done with your cup of coffee or be more assertive about weaning your toddler from your breast.

The more you give yourself time for self-care, the more confident you can be about caring for your children. Here are some of the lessons you and your child can learn when you take the time to pay more attention to yourself.

What other parents are reading
Self-care means showing your child YOUR day-to-day needs
Lansbury says that children need to be touched and held, but they don't want it all the time. So, you're not obligated to pick up and carry the kids whenever they ask. Instead, you can say, "You want me to pick you up, but I can't right now. How about we cuddle on the sofa later, instead?"
"With that understanding, we can provide children the physical affection they need on our terms, in a manner that is comfortable, convenient, and welcome to us," Lansbury says. "That gives children the positive message that we are not only taking care of our own body but also that we value our one-on-one moments with them."
You provide the structure so your kids can learn boundaries
A lot of moms do self-care in the form of a nice, long bath, or by prepping their face in the mornings. But how often have the kids wandered into their parents' bedrooms and to get mom's attention? You usually come out of the bathroom to find them making a mess!
CONTINUE READING BELOW
Recommended Videos
Kids are naturally curious, and they will continue to explore and test their environment as they grow. You may need to have a safe and appropriate place in the house where your children can do uninterrupted play. In this safe space, moms can take a couple of minutes, whether to breathe, relax, or do other tasks without worrying about their kids.               
Self-care teaches you how to say no — including to your children
Saying "no" is a necessary form of self-care. You'll have less energy drained from you when you learn to set limits. Say no to things that don't serve you (like a co-worker asking you to cover for her), but say yes to those that do (a friend who invites you out for brunch).
In the same vein, don't be afraid to say "no" to your children. Refusing to give in to their demands provides several positive benefits that will help them as they grow, including preparing them to deal with disappointment, frustration, and delayed gratification while they are young. In turn, it will teach them about boundaries so they'll know that they can also learn to say "no" to others.
Self-care teaches us to have more predictable days and less room for mistakes
If you take the time to carve one hour for yourself each day, you'll likely form a routine that will allow you to take this much-deserved break. Say your "self-care time" is during your kids' nap time — you'll then know to wind down your kids after school, instead of giving them stimulating activities that will keep them awake. You'll also learn to compromise, like giving them simple toys to play with instead of messy sensory bins. At least, even if they miss their nap time and you miss your "self-care time," you're not overly stressed the rest of the day cleaning up after their mess.
ADVERTISEMENT - CONTINUE READING BELOW
Self-care is not selfish. It will make you a more confident, resilient, and nurturing mother. And when you actively pursue it while engaging with your kids, it can also help them thrive, be more socially-aware, and have a better relationship with you.
What other parents are reading
Celebrate your pregnancy milestones!

Enter your details below and receive weekly email guides on your baby's weight and height in cute illustration of Filipino fruits. PLUS get helpful tips from experts, freebies and more!
You're almost there! Check your inbox.

We sent a verification email. Can't find it? Check your spam, junk, and promotions folder.
Trending in Summit Network