Bahing Ng Bahing! 7 Allergy Remedies You Can Do At Home For Instant Relief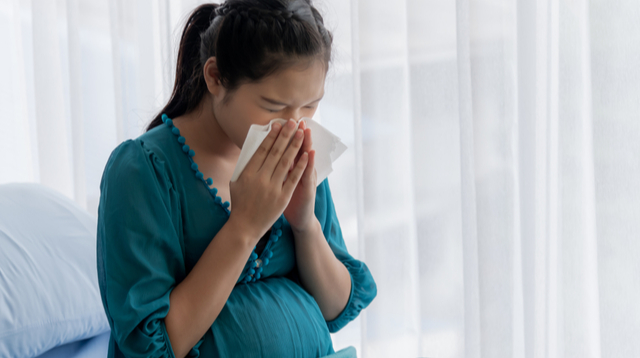 An allergy occurs when your immune system responds to substances that it perceives harmful to your body such as pollen dusts, certain foods, or medication. These substances that trigger allergy are referred to as allergens. We'll show you how to fight these allergies with home remedy.

Allergens are seen by your immune system as dangerous so it produces antibodies to fight them and keep your body healthy. As your immune system fights it by releasing these antibodies, depending on the allergen, it may involve mild to severe allergic reaction.

What helps relieve allergies fast?

The best way to relieve allergies is to avoid the allergens that trigger it. However, it's not always easy to block these allergens especially if you don't know the substances you're allergic to. Knowing what triggers your allergy can help you effectively prevent any allergic reaction, and be able to set a plan for yourself.

If the allergic reaction is already starting, there are over-the-counter (OTC) drugs readily available at drugstores you can try. These OTC drugs can be purchased without a prescription which includes antihistamines, decongestants, saline sprays, and steroid nasal sprays. These are few of the OTC drugs that can help you manage the allergy symptoms and prevent its further development.

How do you get rid of allergies naturally?

There are many ways that you can try to get rid of your allergies naturally. These home remedies may just be lying in your kitchen at home. It can also be a case of simply practicing self-management.

ADVERTISEMENT - CONTINUE READING BELOW

Self-management

Be aware of your allergens and limit your exposure to them. Keep yourself healthy and boost your immune system.

This includes managing your stress. Stress hormones disrupt the body which can worsen your allergy.

There are a lot of methods you can try to manage your stress such as meditation, yoga, taking a time out, and avoiding over commitment to your schedule. Read more helpful tips to manage stress and keep your hormones under control here.

Air purifier

Air purifiers remove particles and other pollutants from indoor air. This includes allergens like dust mites, pet dander, or mold spores, which means you are less exposed to these triggers.

According to the United States Environmental Protection Agency (EPA), it can also "help reduce airborne contaminants including viruses in a home or confined space when used properly." If you are prone to allergies, this home remedy can be a worthwhile investment. Read here for a list of air purifiers you can buy.

Apple cider vinegar

Apple cider vinegar, which is probably sitting in your kitchen, is another one of the alternatives you can try. It helps boost your immune system as it breaks down mucus, and supports lymphatic drainage.

According to natural healing advocates, mixing one to two tablespoons of apple cider vinegar to your glass of water and lemon juice and drinking it for three days can help relieve your allergy symptoms.

Avoid cholesterol

Allergies tend to get worse with the toxins piling up in your body. Another way to combat allergies is to help your liver, which serves as a great mediator to any inflammation that may occur in your body.

ADVERTISEMENT - CONTINUE READING BELOW

Recommended Videos

Do this by eliminating or avoiding foods rich in cholesterol and oil, sugar, alcoholic beverages, and other substances that may contribute to the toxins in your body. You can also take supplements to help support your liver and keep it healthy and perfectly functioning.

Probiotics

Taking probiotics is another home remedy to get rid of your allergies. Since allergies are caused by the imbalance in your immune system, probiotics can help stimulate the production of substances that can enhance your immunity, which can hinder the growth of pathogens and boost your immune system.

Essential oils

Adding essential oils to your daily routine — during bath time, drinking a a cup of tea, getting massages, or using an essential oil diffuser — is a great way to keep your allergy at bay.

According to Healthline, some of the essential oils you can try are peppermint, which has anti-inflammatory effects that can reduce symptoms of bronchial asthma and allergic rhinitis; eucalyptus, which acts an antimicrobial agent; and Frankincense, which studies say helps against allergic rhinitis.

Cleanliness

Lastly, practice house-cleaning to keep your surroundings clean and get rid of many causes of allergy. Do this regularly and you'll see great improvement.

What is the best natural allergy relief?

There's no full-proof remedy to get rid of allergy. However, if you're looking for the best natural way to relieve your allergy, it boils down to knowing what your body needs and what you need to avoid.

Curious about essential oils? Click here for the dos and don'ts.

ADVERTISEMENT - CONTINUE READING BELOW

What other parents are reading

Celebrate your pregnancy milestones!


Enter your details below and receive weekly email guides on your baby's weight and height in cute illustration of Filipino fruits. PLUS get helpful tips from experts, freebies and more!

You're almost there! Check your inbox.


We sent a verification email. Can't find it? Check your spam, junk, and promotions folder.

Trending in Summit Network