Should Adults Get a Polio Booster Shot? Answers From Filipino Doctors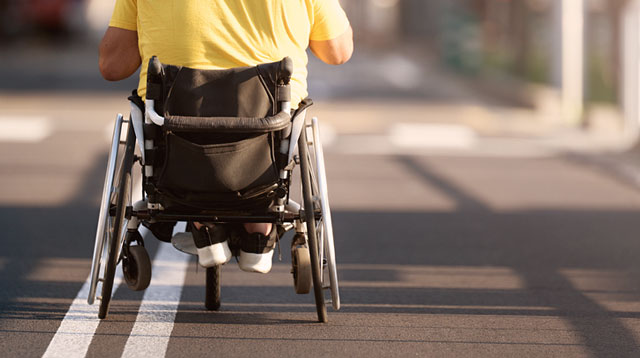 The declaration of a polio outbreak last September 2019 in the Philippines is alarming because the country has been polio-free for almost two decades. But with a declining immunization rate — including low immunization rates for oral polio vaccine (OPV) and inactivated polio vaccine (IPV vaccine) — Filipinos, especially children, have once again become vulnerable to polio and other diseases like measles.

The Department of Health (DOH) previously reported that polio vaccination for children below 5 years old was only at 66% in 2018. To ensure herd immunity, vaccination levels should be at 95%, according to Health Secretary Francisco Duque III.

With the help of the World Health Organization (WHO), United Nations Children's Fund (UNICEF) and other partner organizations, the DOH is prioritizing a second round of synchronized polio vaccinations (planned in October 2019) and the procurement of required vaccine supplies for campaigns.

The DOH has already requested the WHO to provide "monovalent vaccine" for Type 2 poliovirus, which is expected to arrive in early October. According to a report by The Philippine Star, what the country is seeing now is a mutated form of vaccine-deprived polio (VDP) Type 2, which had been eradicated globally in 2015. This VDP virus is a strain of the weakened poliovirus that is included in the polio vaccines given to children. However, the strain has changed over time.

Three types of poliovirus

There are three types of poliovirus — type 1, type 2, and type 3 — that invade the nervous system and cause poliomyelitis (polio). Polio is a highly contagious viral illness. In its most severe form, polio causes nerve injury leading to paralysis, difficulty breathing, and sometimes death, according to Mayo Clinic. There is no cure for polio.

ADVERTISEMENT - CONTINUE READING BELOW

Poliovirus is transmitted via direct contact with feces or inhalation of droplets from the cough or sneeze of an infected individual. It is also possible to get poliovirus by having feces in your hand then touching your mouth or by putting your mouth near an object that has been contaminated by feces.

The incubation period for polio is commonly six to 20 days with a range of three to 35 days. Children under the age of 5 are the most vulnerable and around 70% of infected children will remain asymptomatic — they become carriers of the virus and can infect others.

Majority of people who get infected with the virus don't show visible symptoms, according to the Centers for Disease Control and Prevention (CDC). Others may exhibit flu-like symptoms, including fever, sore throat, headache, nausea, tiredness, and stomach pain. According to the DOH, additional symptoms may include vomiting, stiff neck, and sudden onset of floppy arms or legs.

Can adults get infected with the poliovirus?

Vaccination is the only way to protect kids against polio. In light of the polio outbreak, the Philippine Pediatric Society (PPS) and Pediatric Infectious Disease Society of the Philippines (PIDSP) have released guidelines regarding the administration of the vaccine, whether through OPV or IPV vaccine. (Click here to read the guidelines.)

Most adults do not need to get the polio vaccine because they were already vaccinated during childhood. But the polio outbreak has people asking whether they need to be vaccinated, especially if they cannot remember if they have been administered the vaccine.

ADVERTISEMENT - CONTINUE READING BELOW

Recommended Videos

In a joint statement by the Philippine College of Physicians (PCP) and the Philippine Society for Microbiology and Infectious Diseases (PSMID), medical practitioners advise that vaccination in adults is only recommended in situations where there is a higher risk of exposure, including:

Those who will travel to endemic areas
Those with occupational exposure to the virus (e.g. laboratory workers handling possibly contaminated specimen and healthcare workers in close contact with patients who might be excreting wild polioviruses in their stool)
Those with close contact to persons likely or suspected to have been infected with the poliovirus

If an adult is at an increased risk of exposure and has never been vaccinated against polio, PCP and PSMID advise the following:

He or she should receive three doses of IVP vaccine
The first two doses should be given one to two months apart
The third dose should be given six to 12 months after the second

Note: In situations where time will not allow the completion of the schedule, a more accelerated schedule is possible (e.g. each dose separated four weeks from the previous dose).

If an adult at risk has previously received polio vaccine, but only one or two doses of either OPV or IPV vaccine, physicians advise that he or she should receive the remaining dose of IPV, regardless of the interval since the last dose.

If an adult at increased risk has previously completed and received three or more doses of either OPV or IPV, he or she may have an optional dose of IPV to ensure protection.

ADVERTISEMENT - CONTINUE READING BELOW

The organizations stress that only one booster dose of polio vaccine in a person's lifetime is recommended. It is not necessary to receive a booster dose each time a person travels to an area where polio may still occur.

The priority for vaccination against polio are children 5 years old and below, so both the PCP and PSMID encourage all parents to coordinate with their local health center regarding vaccination.

Cleanliness is key in preventing polio

The CDC says that polio can remain in an infected person's feces for many weeks, and the infected feces can end up contaminating food and water in unsanitary conditions. Since polio is mainly transmitted through the fecal-oral route, strategies must be implemented to prevent individuals from spreading or acquiring the disease. This includes:

Improved environmental sanitation
Strict observance of proper hand hygiene at all times. Use alcohol-based hand sanitizers or soap and water.
Having a clean source of water. If there is concern regarding the cleanliness of the drinking water, boil it a minute before drinking

While the polio outbreak is a serious situation, the PCP and PSMID urge people not to panic. Instead, individuals (parents included) must be fully and correctly informed on the nature of the infection, how it is transmitted, and how it can be prevented.

Frequent hand washing is also an effective tool in preventing diseases caused by bacteria and viruses. Click here to make sure you're washing right, plus what kinds of hand sanitizers you can use to clean your hands.

ADVERTISEMENT - CONTINUE READING BELOW

What other parents are reading




Celebrate your pregnancy milestones!


Enter your details below and receive weekly email guides on your baby's weight and height in cute illustration of Filipino fruits. PLUS get helpful tips from experts, freebies and more!

You're almost there! Check your inbox.


We sent a verification email. Can't find it? Check your spam, junk, and promotions folder.

Trending in Summit Network