Mumps Medication Only Alleviates The Symptoms, Here's What To Do Instead

There are ways to ease the pain and swelling in children with mumps.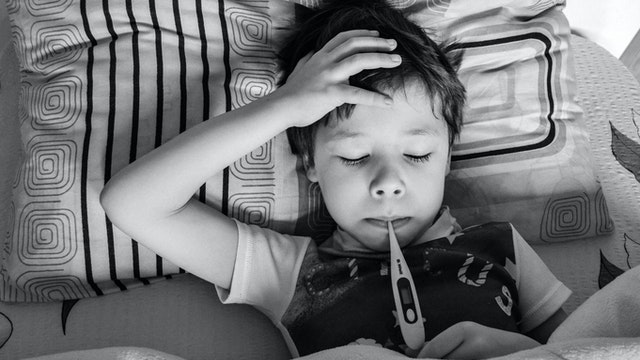 Editor's Note: This article is intended for information purposes only. It does not substitute a doctor. It is vital to always consult a medically trained professional for advice that suits your needs best.

Mumps may be considered a summer illness or heat hazard, along with chickenpox and sore eyes (conjunctivitis), but it can strike any day of the year, especially among unvaccinated children. That's why it pays to know about mumps medication.

Heat has nothing to do with getting with those diseases, according to Dr. Jocelyn V. Bondoc, a pediatrician, in a past interview with Smart Parenting. The culprit is, in fact, the specific virus that an infected child can pass on to another.

What to know about mumps

The virus called paramyxovirus causes mumps. It only invades human beings, according to the World Health Organization (WHO). It's transmittable through direct contract or via airborne droplets. Meaning, you can get it when an infected person talks, sneezes, or coughs, and droplets from his or her nose and mouth enter your own hose or mouth.

Mumps is common among children from 5 to 9 years old, but it can also affect teenagers and even adults. When the mumps virus gets into the body, it incubates from 2 to 4 weeks before symptoms occur. These symptoms include:

Malaise or general feeling of illness
Headache
Loss of appetite

After a few days, the parotid salivary glands will swell up, thus causing new symptoms, such as:

Puffed up cheek
Diffulty in chewing and swallowing

ADVERTISEMENT - CONTINUE READING BELOW

Mumps can have other health complications, like:

Loss of hearing
Inflammation of the brain (encephalitis)
Inflammation of the pancreas (pancreatis)
Inflammation of the tissue surrounding the brain and spinal cord (meningitis)
Inflammation of the ovaries (oophoritis) or breast tissue (mastitis)
Inflammation of the testicles (orchitis) and possible decrease in size (testicular atrophy)

The possible complications on testicles may cause temporary infertility in men, according to the United States Centers for Disease Control and Prevention (CDC). But no known studies have been made to suggest that mumps causes long-term or permanent male infertility.

What to do

Seek medical advice if you or your child have been exposed to somebody with mumps, according to experts, because it is highly contagious. The doctor will help you on what to do. If you or your child are already experiencing any symptoms, isolate immediately to avoid spreading the virus.

There is no specific medical treatment or mumps medication, the experts point out. Antibiotics won't work because mumps is caused by a viral infection. They also don't recommend the traditional Filipino ways of treating mumps, or beke. These include applying vinegar or ink over the puffed up or swollen cheek (read here).

But you may do these home remedies to alleviate the symptoms:

Drinks lots of water and other fluids, except the sour variety
Eat soft food or the ones you can easily chew
Take over-the-counter medication (acetaminophen, ibuprofen) if you have fever
Apply cold compress on the swollen cheek

For swollen testicles, continue taking acetaminophen or ibuprofen to ease the pain. This is a suggestion from United Kingdom National Health Service (NHS) in addressing the complications caused by mumps. But your doctor may also prescribed stronger medications if the pain is just too much to handle.

CONTINUE READING BELOW

Recommended Videos

Applying either cold or wam compress to the swollen testicles may also help, as well as wearing supportive underwear. The NHS says that one in every four males who had mumps in puberty suffer from swollen and painful testicles. This usually happens eight days after the cheek puffed up because of swollen salivary glands.

The experts agree that the best thing to do is have the children vaccinated against mumps. It is called the measles-mumps-rubella (MMR) vaccine, which also prevents measles and German measles.

The recommendation is to give children two dosages of the MMR vaccine. The first is given while they are babies, from 12 to 15 months, and the second when they reach between 4 and 6 years old.

Prevention, rather than treatment or mumps medication, is really the key in dealing with this viral disease. Indeed, as health officials and medical experts put it, "Vaccine is the most cost effective way to fight diseases."

Read here on why you should not hesitate on having your child the MMR vaccine.

What other parents are reading

Celebrate your pregnancy milestones!


Enter your details below and receive weekly email guides on your baby's weight and height in cute illustration of Filipino fruits. PLUS get helpful tips from experts, freebies and more!

You're almost there! Check your inbox.


We sent a verification email. Can't find it? Check your spam, junk, and promotions folder.

Trending in Summit Network