How To Become A Data Encoder With Little To No Work Experience (Earn P12,000 Monthly!)

This job is perfect for those who want to start their work at home career.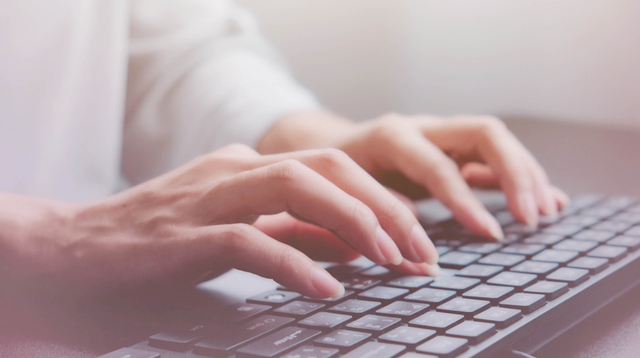 Are you planning to switch careers and pursue a work at home set-up? You might feel lost while searching countless work at home opportunities, but a good place to start is by pursing an online job as a data encoder.

What is a data encoder job?

A data encoder job, as you might have guessed from its name, is all about encoding or entering data in a system either by typing it manually or through a copy-paste method, depending on the requirement.

This job also includes sorting, processing data, maintaining client files and databases, as well as being responsible for handling other data-related tasks.

Being a data encoder requires you to be organized, efficient, and detail-oriented, especially when it comes to data input. You must follow the set regulations and meet the tasks on time.

How do I become a data encoder?

If you're now considering starting your work at home career, you have to equip yourself with the right tools needed for the job. The first requirement is your own laptop or desktop along with a stable Internet connection.

Make sure to invest on these things as you'll be relying on them heavily for online jobs. Check our guide here for the desktop and laptop "specs" required by most employers.

You'll also need to be extra careful when applying for data encoding jobs. As the work is simple enough, it's easy for scammers to disguise themselves as potential employers. Be smart enough and be mindful of these things so you don't fall for such schemes:

ADVERTISEMENT - CONTINUE READING BELOW

make sure to research the companies you see in online job postings
only browse sites that have a good reputation when it comes to online job postings (click here to see a list of legitimate freelance platforms)
don't ever take online jobs which requires you to pay or give money before you get "hired"
avoid online jobs that ask you to take a photo holding any government ID
stay away from online jobs which requires you to invite friends
make sure that you ask for a contract so as to make it binding

Now, once you find the legit perfect company for you which offers a data encoder job, it's time to apply!

Just like any position, being a data encoder requires skills that will ensure you are an efficient and effective worker. This includes good typing skills since your main task is data input. You also need to pay close attention to details since you will be handling client data and other data-driven tasks.  

Some data encoding jobs require you to be a good listener since you will be inputting data based on audios or recordings. This is another skill you can put on your resume and it opens up another job that you can pursue, which is to be a transcriptionist. Lastly, while little to no work experience is needed, some employers might require you to be at least a high school graduate.

Do online data entry jobs really pay?

Yes, you can earn a significant amount from data entry jobs, especially if it's from a legitimate company. The payment will vary on several factors, including your skills, experience, and the scope of work or project that you have to accomplish.

CONTINUE READING BELOW

Recommended Videos

For beginner data encoders, you can expect to earn between Php12,000 to Php15,000. Newbie transcriptionists can earn at least Php500 per audio clip. Transcriptionists with more experience can earn anywhere between Php1,000 to Php2,300 per audio clip.

Of course, you can earn more than these initial payouts if you have the capacity to add more workload to your plate.

Is online data entry job safe?

Data entry jobs offer a really a good head start in starting your work at home career. It also offers a good source of income, especially for parents like who want to stay at home and take care of the kids. Eventually, it also opens up other opportunities such as becoming a virtual assistant or social media manager.

There really are legitimate companies who offer online data entry jobs. However, you still need to be very careful, and you should only browse through freelance platforms with a reputable standing so you'll be free from getting scammed.

Looking for more online jobs you can try? Click here for our guide!

Trending in Summit Network