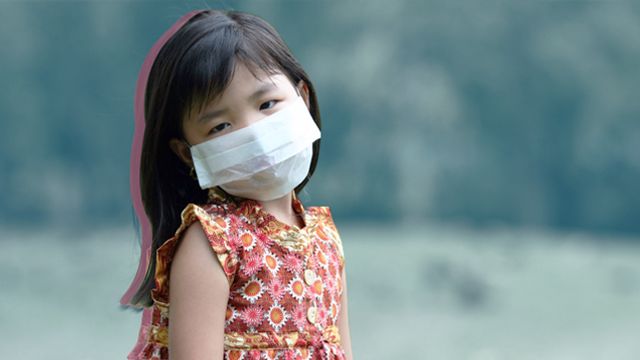 According to the Department of Health (DOH), there are no confirmed cases of the novel coronavirus in the Philippines yet. Still, it's helpful to be aware of the latest developments in the outbreak of this virus.
Here's everything you need to know about the novel coronavirus today:
1. Health officials say it's not a matter of "if" but "when" the virus strikes the Philippines.
Early this morning, Inquirer.net reported that according to health officials in the Philippines, it is only a matter of time before the virus enters the country.
"It has already gone to several countries so that [the] idea of international spread is no longer theoretical," DOH Undersecretary Eric Domingo said in a press briefing on January 23. "There is a confirmed case in the US, which is farther (from China) and supposedly has lower risk. There is higher risk within the Asian region."
However, presidential spokesperson Salvador Panelo announced that there is no need to block travelers from Wuhan from entering the country. "It has not reached an alarming level that we have to do something drastic measures like prohibiting people from entering, especially those suspected of having that kind of virus," he said in a press conference on January 23.
2. Chinese health officials have confirmed 830 cases and 25 deaths.
As of January 24, China's National Health Commission has confirmed that there is a total of 830 people infected with novel coronavirus, CBS News reports. The death toll has risen to 25.
Furthermore, the virus has spread to 29 autonomous regions and municipalities in China, including 24 in Hubei province on one case in Hebei province. Meanwhile, a total of five cases have been confirmed in Taiwan, Hong Kong, and Macao.
3. Six cities in China are now on lockdown.
Six Chinese cities — Wuhan, Huanggang, Ezhou, Chibi, Zhejiang, and Huangshi — have been put on lockdown to contain the novel coronavirus outbreak, The Guardian reports.
On January 23, transport links from Wuhan, such as buses, subways, ferries, train stations, and the airport, were shut down. The same was implemented in Huanggang, according to a local government notice. Establishments such as cinemas and internet cafes are now closed and residents are not allowed to leave the city.
The Ezhou railway also stopped operating, and travel restrictions have been imposed on the smaller cities of Chibi and Zhejiang. Tour operators have been ordered to cancel operations. In Huangshi, Hubei province, public transportation has been halted.
4. WHO: Novel coronavirus is not yet a public health emergency of international concern.
After convening for two days in Geneva, Switzerland, the emergency committee assembled by the World Health Organization (WHO) has announced that the novel coronavirus is not yet considered a public health emergency of international concern.
CNN reports that the WHO "defines a public health emergency of international concern as 'an extraordinary event' that constitutes a 'public health risk to other States through the international spread of disease' and 'to potentially require a coordinated international response.'"
5. Groups are about to start working on a vaccine for the novel coronavirus.
GMA News reports that the Coalition for Epidemic Preparedness Innovations (CEPI) is funding projects to develop potential vaccines against the novel coronavirus. CEPI plans to have at least one potential vaccine undergo clinical trials by June.
The research will be conducted by the drug and vaccine developer Moderna, in cooperation with the U.S. National Institute of Allergy and Infectious Diseases, Inovio Pharma, and a team from the University of Queensland in Australia.
6. A Chinese child in Cebu has tested negative for novel coronavirus.
On January 21, a five-year-old child who arrived in Cebu from Wuhan was found to be infected with non-specific pan coronavirus assay. The DOH collected samples from him and sent these to Australia to determine which coronavirus strain the child had. They were finally able to determine that the child did not have novel coronavirus.
Despite this, the child will not yet be discharged because the agency is still waiting for the results of another sample sent to Australia. According to Undersecretary Domingo, if both samples yield negative results, that would mean that the child has been cured of the virus.
7. 135 passengers from Wuhan have arrived in Kalibo.
Before the lockdown in Wuhan, a Royal Air Charter flight headed to Kalibo International Airport carrying 135 passengers was able to fly out. In a 24 Oras report, Eric Apolonia, spokesperson of the Civil Aviation Authority of the Philippines (CAAP), reiterated that officials are carefully screening every passenger entering the country. He added that the passengers were allowed entry since none of them had a fever.
On January 24, Wyrlou Samodio, chief of the Civil Aeronautics Board's legal division, told DZMM that all of these tourists will be sent back to Wuhan. They will board four flights launched by Royal Air Charter and Pan Pacific Airline, ABS-CBN News reports.