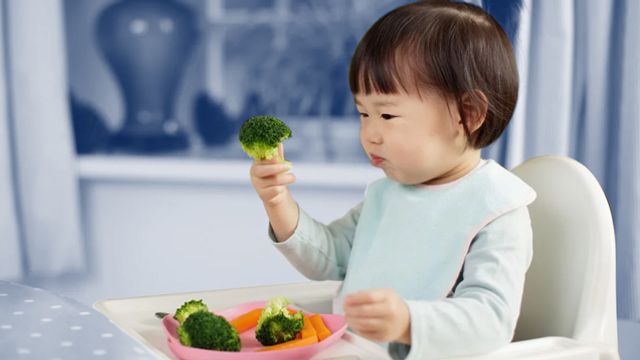 One of the reasons a healthy diet in a child's first 1,000 days of life is crucial is her brain develops most rapidly. As the American Academy of Pediatrics (AAP) explains, "[I]f the brain lacks a necessary building block during this time, it will miss out on the developmental process that building block was supposed to make."
Below are five foods that can help you ensure that your baby's brain develops well in her first years of life. Note that it is always best to talk to your doctor regarding any concerns with your child's health and diet.
5 foods that will help your baby's brain development
1. Eggs
Research has found that eggs are rich with nutrients and minerals that are vital to a baby's brain development, such as the omega-3 fatty acid DHA and vitamins A, D, and E, among others. You may introduce cooked egg yolk to your baby months after you introduce solid foods to her diet, according to the AAP.
2. Fish
Fish like salmon and trout contain DHA, making them perfect brain-boosting food. According to Parents, however, parents are recommended to wait until their babies are at least nine months or older since fish, along with shellfish, are among the top foods to cause allergies. It's best to consult your pediatrician first if you plan on giving your baby fish.
3. Green vegetables
According to nutritionist Luz Callanta, dark green leafy vegetables, like spinach, are packed with iron. These also contain lutein and vitamin K, which promote positive brain activity. You can also give your baby broccoli, which is rich in vitamin C and other nutrients that are essential to better brain function.
4. Apples
According to Motherly, apples contain quercetin, a plant pigment which can stimulate brain activity. Apples are another popular choice among parents who are introducing solid foods to their babies for the first time and can be given in different ways, from mashed to pureed. You can even use apple puree to battle baby constipation! (Check out the recipe here.)
5. Avocado
Holistic nutrition coach Renee Rose Rodrigo writes in a previous SmartParenting.com.ph article that avocado contains fats that both encourage healthy brain development and aid in maintaining heart health. Its texture is also soft and creamy, which contributes to why it is such a popular choice for a baby's first solid food.
When it comes to introducing solid foods to your baby's diet, timing is key! Click here to learn more.