How to Create Your Birth Plan: Make Sure Everyone Knows Your Choices

Put all your preferences and instructions in one document as a guide for your medical team and caregivers.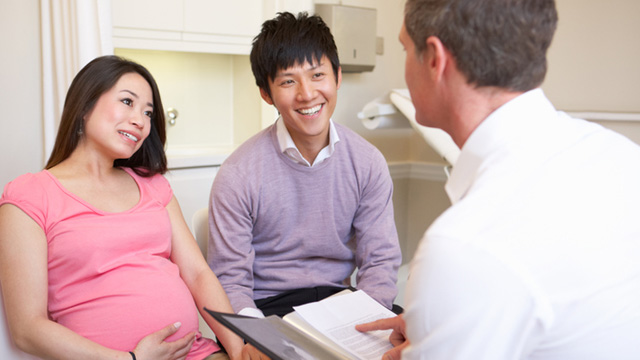 Leading to the days of your delivery, you'll most likely be busy thinking of names for your child, setting up the in-room nursery, or buying baby needs. But before you get to that part, you'll need to give birth first! And you need to pay attention to the "giving birth" part just as closely. In the same way you would list down details when preparing for a big event, you will also need to put together a list, probably the most important one you will need, at this stage: a birth plan.

What is a birth plan?

It's your labor manifesto that contains details of your preferences when you deliver your baby. It's the document you want to make sure your birthing team (ob-gyn, pediatrician, anesthesiologist, nurses, and other medical staff or the midwife) knows — and everyone is on board (read: they will support you with your choice). It also serves as a guide to your immediate family and the household help.

What should a birth plan contain?

Your birthing plan covers anything that may transpire from the first sign of a contraction until the first few days when you get home from the hospital. The most crucial ones, however, are the details of the actual birth.

What other parents are reading

Here's what's worth noting in your birth plan:

1. Your details

Start with basic information: your name, your physician's name, contact number, and the name and address of the hospital where you intend to give birth. It's also helpful to add the name and contact details of your next of kin and his/her contact details, and his/her relationship to you (the person who will be with you at the hospital).

ADVERTISEMENT - CONTINUE READING BELOW

2. Your companion/s' details

Indicate in your birthing plan who you'd like to accompany you in the delivery room. Some want their husbands/ partners with them, while others feel more at ease with their doula around.

3. Labor preferences

Would you prefer to sit down or walk around while in labor? Would you like to listen to soothing music, turn the lights down, talk to your nurse or doula to calm you? Some women want a warm bath, the use of a birthing ball, or indicate that they wish to limit the medical team to just doctors or nurses (without medical students) in their birthing plan. List down whatever it is that you think would make you feel most comfortable.

What other parents are reading

4. Pain management

Not all women dread the pain that comes with childbirth, so they prefer not to be given an epidural or other pain medication. Conversely, there are women who feel they are prepared for drug-free labor, but change their minds later on. There are some who ask for a minimal amount of epidural during the early stages of labor, and wait for the effects to wear off so they could consciously push the baby out. Some even go for a hypnobirth. Whichever way you prefer, it is up to you, and this should be included in your birthing plan.

Baking entrepreneur Alia Bangui, a mom of two with a third one on the way, shared that when she was pregnant with her first child, Azra, she was determined to give birth the natural way, without the aid of painkillers. She also wanted a gentle birth. "I didn't want to be rushed into pushing my baby out," she said. Her initial prenatal checkups with her ob-gyn at Delos Santos Hospital only strengthened her resolve to give birth at home: "I didn't feel like I had any choice [at the hospital]."

CONTINUE READING BELOW

Recommended Videos

Alia says she did a lot of research on natural birthing and found the insights of Dr. Aviva Romm, a natural birthing advocate, to be very helpful. "[Dr. Romm] says only you can deliver your baby, so you have to be in tune with your body. The doctor or midwife only catches the baby for you, but you have to be prepared: mind, body, and soul." With the support of her partner Andy, she spent the remaining months of her pregnancy doing kegel exercises, stationary biking, and stretching. Near her due date, she gave birth drug-free at a lying-in clinic near their home.

What other parents are reading

5. Delivery preferences

The most popular ways to give birth are vaginal (or "normal") and C-section, but more women are now also considering water births (there are now birthing homes to cater to this type of childbirth and some hospitals have set up facilities for water birth). There is also an option to have VBAC (vaginal birth after cesarean) for women who have had babies previously by C-section.

If you choose to give birth vaginally, you should also give instructions in case you need an emergency C-section (will it be a vertical or horizontal incision?). You may also indicate here other details, such as if you don't want your water bag to be ruptured artificially (meaning the medical team has to wait for the water bag to break by itself); if you prefer to have an episiotomy (the surgical tear on the vagina usually done during vaginal delivery) only as a last resort; if you wish to delay cord clamping; and if you want your partner to catch the baby or cut the umbilical cord. Some other moms take birthing a notch higher with a lotus birth (the placenta continues to be attached to the baby until the umbilical cord falls off).

ADVERTISEMENT - CONTINUE READING BELOW

Mom of three Riel Andaluz, who works as head of strategic partnerships at Save the Children, relates her first birth plan only consisted of three points: yes to an epidural, stay close to the hospital, and to avoid a C-section at all costs.

"I didn't want to stay in the labor room for a long time, so we only went to the hospital when my contractions were about five minutes apart," she says. However, she didn't give birth right away. "I had been in labor for hours and the baby was already under stress, so my ob-gyn told me that if I don't give birth by 11 p.m., she would have to perform surgery. That gave me the motivation to push harder, and before the deadline, my son Chrel was born," she adds. 

What other parents are reading

6. Infant care

This refers to your preferences as soon as your newborn comes out of your womb, including breastfeeding him and rooming him in. In local hospitals, the Department of Health has put the Essential Newborn Care or Unang Yakap protocol in place to help prevent neonatal deaths. This means laying the baby on the mother's chest upon birth for skin-to-skin contact and initiating latching and breastfeeding immediately.

Infant care instructions also include whether or not you would like your baby to be circumcised if it's a boy, or if there are routine medications you would rather that your child is not given. 

With whom should you discuss your birthing plan?

Make sure to discuss your birth plan ahead of time with the person who will accompany you when you give birth, as he or she will be the one to make sure it is followed. Talk to your doctor / midwife, and check with the hospital if your preferences are aligned with their existing policies. 

ADVERTISEMENT - CONTINUE READING BELOW

Who should have a copy of my birth plan?

Your spouse / partner, your doctor, your nurses, and the hospital should be given copies. Pack a few extra copies in your hospital bag just in case. Remember, though, that not everything you specify in your birthing plan may be followed for reasons that are beyond your or your doctor's control, especially when it concerns you and your baby's safety and health.  

What other parents are reading

Celebrate your pregnancy milestones!


Enter your details below and receive weekly email guides on your baby's weight and height in cute illustration of Filipino fruits. PLUS get helpful tips from experts, freebies and more!

You're almost there! Check your inbox.


We sent a verification email. Can't find it? Check your spam, junk, and promotions folder.
Trending in Summit Network