Vaginal Birth versus C-Section: A Breakdown of the Pros and Cons

Do you get to have a choice between a vaginal birth and a cesarean section?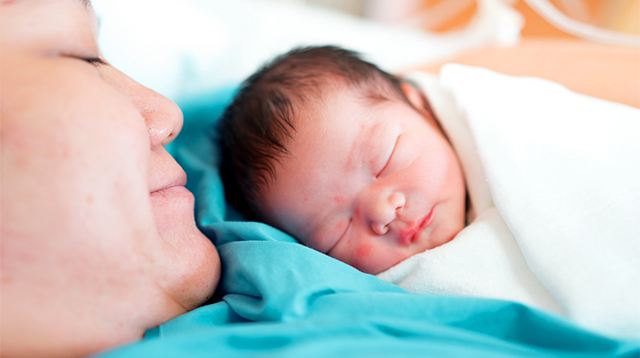 One of the first things your doctor will discuss with you if you are pregnant is the possible methods of childbirth available to you. The question is do you get a choice between a vaginal birth and a Cesarean section (CS) delivery, also labeled belly birth?

It depends. Choosing vaginal delivery ("normal") is the default choice of many moms. Some even choose an unmedicated one, which you often hear called as natural birth. Water birth and hypnobirth are other types of vaginal delivery. A healthy pregnancy often results in this childbirth method.  

CS used to be performed in an emergency when a normal delivery can put you or your baby at risk (click here for reasons why doctors perform CS). Your ob-gyn can recommend it before your due date even arrives based on your medical history. But now that CS is available as an elective or planned procedure, moms can choose this option.

If have a go-ahead from your doctor that you can actually make a choice, we've listed the pros and cons of each method to below to help you make an informed decision.

Cost
Having a CS delivery is more expensive than a vaginal birth because CS is a major surgical operation.

What other parents are reading

Procedure duration
A routine CS takes about 40 minutes. When you're brought to the operating room, drapes will be set up just above your baby belly, and the doctor will make a four- to six-inch incision in your abdomen (Click here for different types of CS). Your baby will then be pulled out, or your baby may crawl out of your tummy by himself (a la gentle birth), and then your doctor will pull out the umbilical cord and placenta before closing your wound with stitches.

How long a vaginal birth will take varies, and a large chunk of it depends how long you are in labor, from the time your cervix starts to open until you push your baby (and the placenta) out of your birth canal. Experts have said uncomplicated births should be left to progress on its own without unnecessary interventions. It can take hours, and as long as you and your baby are doing fine, then that's okay.

ADVERTISEMENT - CONTINUE READING BELOW

Pain
Obviously, you'll feel labor pain when you undergo a vaginal birth. There are many ways natural ways to combat it. You can also relieve pain by changing labor positions or through pain medication, such as general anesthesia, an epidural, or spinal block anesthesia, which are also options when giving birth via C-section. You won't have labor pain with a cesarean, but recovery after a CS is far more challenging (see below).

Hospital stay
Women who had a vaginal birth can leave the hospital after 24 to 48 hours, while a woman who has a CS birth will need at least two to four days in the hospital. You need to be able to sit, stand up and walk and pass gas before your doctor gives you the go-ahead to go home.

What other parents are reading

Post-birth recovery
But just because you don't have an incision wound to care for when you've had vaginal birth doesn't mean you can go back to your old ways as soon as you get discharged from the hospital. New moms who had a vaginal birth still need to take it easy for the first six weeks postpartum.

Recovering from a CS means caring for your incision wound. You also need to wait a few more weeks before your doctor can give you the go signal to start exercising again and working your way back your pre-baby weight.

Another downside of having a CS if you're more likely to deliver your next babies in the same method. It is possible to have a vaginal birth after a C-section (VBAC), but you have to meet certain conditions, such as the type of previous CS incision and the gap between pregnancies, to be allowed to attempt this.

ADVERTISEMENT - CONTINUE READING BELOW

Recommended Videos

Risk of complications
A vaginal birth is less likely to have complications than a CS, but it's different for each woman. Women who had a vaginal delivery can experience incontinence and persistent perineum pain. Some risks for the babies include oxygen deprivation and shoulder dystocia, to name a few.

Belly births put the moms at a higher risk for heart attacks, blood loss and blood clots, postpartum infection, and complications from anesthesia. Studies have linked babies born via CS with respiratory problems such as asthma and other conditions such as food allergies.

Breastfeeding
There is some truth to the fact that moms who delivered via C-section have a more challenging start to their breastfeeding journey. However, it is not impossible to nurse your baby for at least six months or beyond two years, as any other mom who gave birth via vaginal delivery.

Remember every pregnancy is different, and so is every childbirth. You need to discuss your birth plan with your doctor to know the best way to deliver your baby safely.

What other parents are reading

Celebrate your pregnancy milestones!


Enter your details below and receive weekly email guides on your baby's weight and height in cute illustration of Filipino fruits. PLUS get helpful tips from experts, freebies and more!

You're almost there! Check your inbox.


We sent a verification email. Can't find it? Check your spam, junk, and promotions folder.

Trending in Summit Network