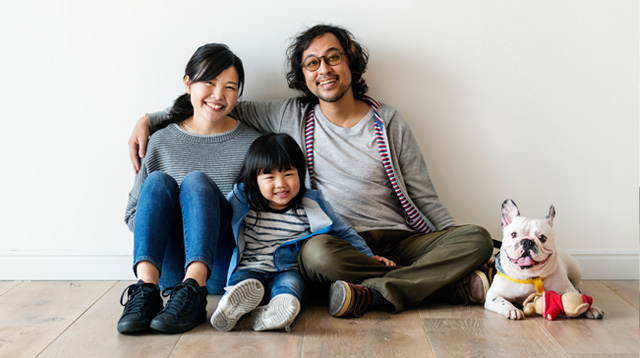 While studies have revealed that, to a great extent, our enduring level of happiness and well-being is determined by our genetics, happiness is still considered a product of our own decision mainly. In other words, happiness is a choice!

How to increase your happiness and well-being at home, at work and in life

Practice gratitude

Studies have shown that people who are grateful are happier, optimistic, hopeful, and more flourishing in life. Gratitude improves their quality of life. That is why Cicero says, "Gratitude is not only the greatest of the virtues but the parent of all of the others."

Savor the moment

Rather than focus on the past or the future, a person who savors the moment are in tune with and appreciate and enhance the positive experiences in his present life. Happiness, for instance, is derived from the time spent with loved ones, the warmth, and support of friendships, the delight, and innocence of young children, and the wisdom derived from the sharing of elders. A great book, a good film, a brilliant, game, an uplifting concern, an inspiring piece of art, a hug, a laugh, a nice warm bath, fresh bed linen can all be good sources of happiness.

Learn optimism

Rather than wallow in self-pity in the midst of challenging situations, we can develop a mindset that expects a positive outcome and a sense of confidence about things turning out well. Rather than be severely affected by the situations in life by looking at them as breakdowns or crises, we can view them as breakthroughs or opportunities to become better persons.

ADVERTISEMENT - CONTINUE READING BELOW

What other parents are reading

Engage in humor and laughter

As the adage goes, "Laughter is the best medicine." This is because laughter reduces the level of stress hormones (e.g., cortisol, epinephrine, and adrenaline) and increases the level of health-enhancing hormones (e.g., endorphins, serotonin). The facility to employ humor may advance the level of infection-fighting antibodies in the body and lift the levels of immune cells.

Practice mindfulness

A person can indulge in an activity that will result in happiness by paying attention to experiences in a non-judgmental way. Mindfulness is a practice that calms the mind and relaxes the body.

Exercise regularly

Physical activities have been shown to improve a person's mood and decrease feelings of sadness, anxiety, and fear. A lot of available evidence suggests that the type of physical activity that best prolongs life, prevents heart attacks, prevents stroke, and preserves the brain is AEROBIC EXERCISE such as jogging, brisk walking, bicycling, and swimming, among others.

Observe good nutrition

The foundation of happiness is indeed proper nutrition. Health is our greatest wealth. So, drink plenty of water, decrease consumption of all processed foods (e.g., bacon, hotdog), eat a variety of food colors (fruits and veggies), reduce use of simple sugars (e.g., cake, ice cream), limit drinks with caffeine to three or less a day, cut down on alcohol, and stop smoking.

What other parents are reading

Engage in art and craft activities

Many types of research have shown that drawing, painting, collage, coloring, or sculpting activities can assist people in relieving their negative emotions because they help people express their inner selves through these therapeutic activities.

ADVERTISEMENT - CONTINUE READING BELOW

Recommended Videos

Connect with nature

Nature has a calming and soothing effect that is good for a person's psychological and mental health. Sitting under a tree after an exhausting day can be genuinely revitalizing and refreshing.

Build your strengths

Rather than focus on what you are not best at, focus on your skills and talents, and build on them. Your strengths are your most significant contribution to making this world a better place to live. Being in a flow of engagements or activities that fully utilize your strengths can expand your intelligence, skills, and emotional capabilities. On the other hand, doing what one dislikes or hates only results in unhappiness. So, "Love what you do and do what you love."

Nurture positive relationships

Relationships have been widely studied as the leading source of happiness. But they need to be healthy and positive relationships, i.e., they lead us to become better persons. This also includes our relationship to and with God/ Divine, which is the foundation of all our other relationships.  Toxic relationships, expectedly, destroy people.

What other parents are reading

Perform random acts of kindness

Whether offering support to someone in need or contributing your time to a worthy cause, these acts of kindness bring not only happiness to other people but to oneself as well. Researches reveal that performing acts of kindness produces oxytocin, also referred to as the 'love hormone'; helps in lowering blood; and increases one's self-esteem, hope and optimism. 

Practice forgiveness

Letting go of resentments and hostilities can lead to improved health, happiness, and peace of mind. So let us forgive those people who have caused us pain, including ourselves, especially if they had happened for many years. And the best way to know whether you have forgiven someone is when you can already wish and pray for the best interests of that person. 

ADVERTISEMENT - CONTINUE READING BELOW

Accomplish goals

Happiness and well-being can also be achieved through accomplishing goals that are important to you. Having goals in life are essential to a happy and flourishing life. It provides persons with increased self-image, happiness, self-confidence, and better self-esteem.

A passionate teacher of Positive and Health Psychology, Dr. Ronnie Motilla is an associate professor, licensed psychologist, a certified specialist in clinical psychology, trainer, facilitator, module maker, and a lifelong learner. He currently teaches under the Graduate Studies Program of Miriam College. He earned his AB Philosophy from the Ateneo de Davao University and MA in Economics and Ph.D. in Clinical Psychology from Ateneo de Manila University.

What other parents are reading

Celebrate your pregnancy milestones!


Enter your details below and receive weekly email guides on your baby's weight and height in cute illustration of Filipino fruits. PLUS get helpful tips from experts, freebies and more!

You're almost there! Check your inbox.


We sent a verification email. Can't find it? Check your spam, junk, and promotions folder.

Trending in Summit Network