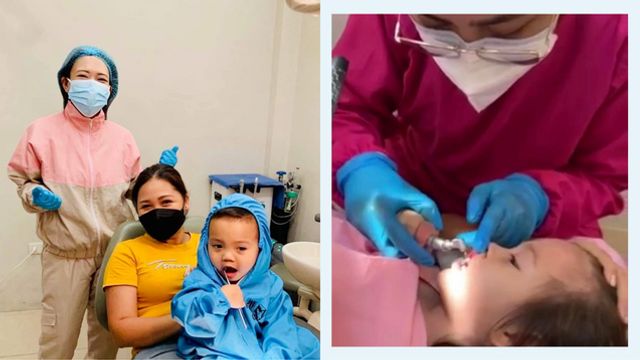 As a first-time parent, when it comes to my child's first check-ups and other important events, I want to ensure that we are both prepared for what will happen. When we set expectations, it's better to manage emotions and to have a plan B when things don't go as planned. 
That's why it's helpful to be part of a support group like the Smart Parenting Village, where parents can ask each other for tips and advice, especially for such a momentous event as your child's first-ever dental check-up.
Now that we are adjusting to the 'now normal,' dental clinics are opening again. The time to bring our kids to the dentist has finally come. 
If you are feeling anxious like me, you are not alone! Here are some tips from parents and a mommy dentist on what to do and not to do on your first dental visit.
Tips for your child's first dental visit
Mommy Joerel Faith Yague-Lasam, 28, is a dentist and owner of Dentista Nina Juan in Tuguegarao City, Cagayan, and a first-time mom to a 1-year-old boy named Juancho.
 In an exclusive interview with Smart Parenting, Dr. Yague-Lasam shared tips on how we can prepare our kids must for their upcoming dental visit. 
Read, talk, and role-play.
"Making the kids aware of the upcoming visit could make them feel more at ease in the dental chair," Dr. Yague-Lasam said. "Find books highlighting their favorite characters undergoing dental procedures, talk about your positive experiences and the importance of dental health, play dentist and patient together as your bonding before the appointment."
Mommy Chesca Susmerano, who had to delay bringing her now 4-year-old daughter to the dentist due to the COVID-19 pandemic restrictions, shared that videos could also help. "Matinding mind conditioning through books or YouTube videos kung anong ginagawa sa dentist."
READ ALSO: 'Ipapabunot Na Ang Milk Teeth?' Let's Hear From These Dentists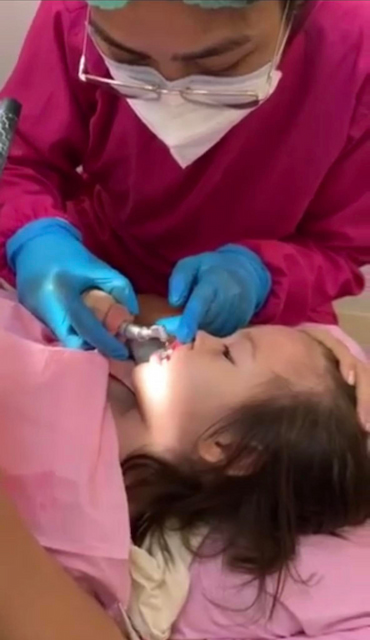 Schedule at the right time.
Dr. Yague-Lasam said that timing is everything. "Come to your appointment when they're not hungry or tired. Kids tend to do best in the mornings when they are full of energy."
For Mommy Anne Yap, she tells parents that the first dental visit might test their patience. "If iyak siya ng iyak talaga, try another dentist na magugustuhan niya." She shared, her daughter felt at ease only after the third dentist that they visited.
RELATED: How Rica Peralejo-Bonifacio learned to become a calmer parent
Use positive words and reinforcements.
Dr. Yague-Lasam reminds parents what they should not do, "Avoid talking about dentists in a scary way. Paint them as tooth saviors or real-life tooth fairies there to safeguard their dental health. Encourage them and commend their bravery after the procedure."
For Mommy Anne, she gives her children little rewards after their successful procedure. "Basta yung meron sila ni-lu-look forward to after lalo na if struggle talaga sa kanila going to the dentist."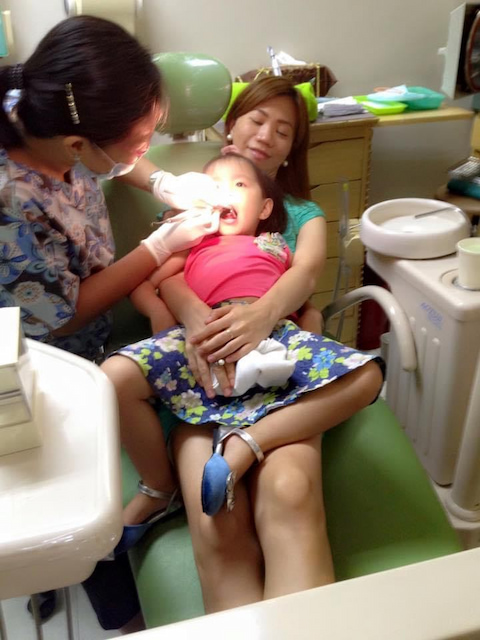 Encouraging your child to brush their teeth
If brushing their teeth every day is already a struggle, what more if you will be going to the dentist for the first time? 
For Mommy Ena Dizon, a member of the Smart Parenting Mom Squad, what encourages her son Caleb to brush is a new toothbrush with fun designs. "Usually sabay kami mag-brush ng teeth, tapos ginagaya niya ako. Na-e-excite din siya mag-brush pag bago ang toothpaste at toothbrush!"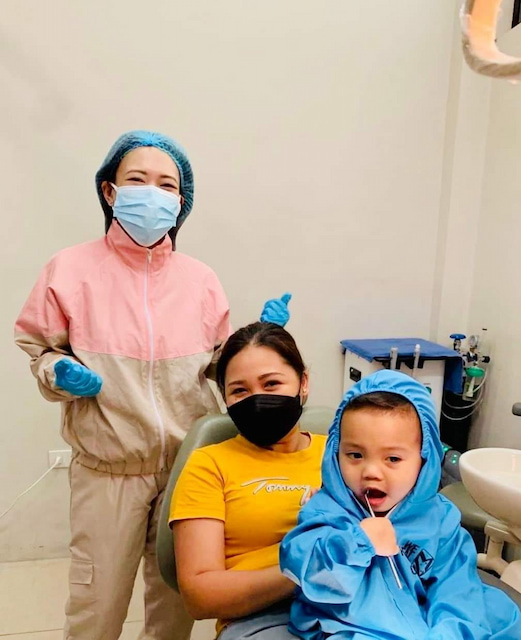 Looking for a new toothbrush for your little one? Check out Oral B Stages 1 Baby Soft Toothbrush. Buy it on Watson's here.
But Dr. Yague-Lasam says, what's important to teach our kids is the proper way of brushing. "[It's] the up and down motion for an effective cleansing as well as the right amount of fluoride in the toothpaste, wherein we recommend one with 1000 ppm of fluoride."
Read here to know more about flouride requirements for children.
Dental visits in the new normal
For parents who are still hesitant, especially since COVID-19 is still very much around, Dr. Yague-Lasam has a reminder.
"Let's face it, even the parents are the ones afraid to go to the dentist sometimes. It is very important to talk to your kids about dentists in a positive light. Being brave will make them just as brave to face their dental procedures."
She recommends finding a dentist who is a match for the whole family. "You can have the services of both a general dentist or a pediatric dentist," she said.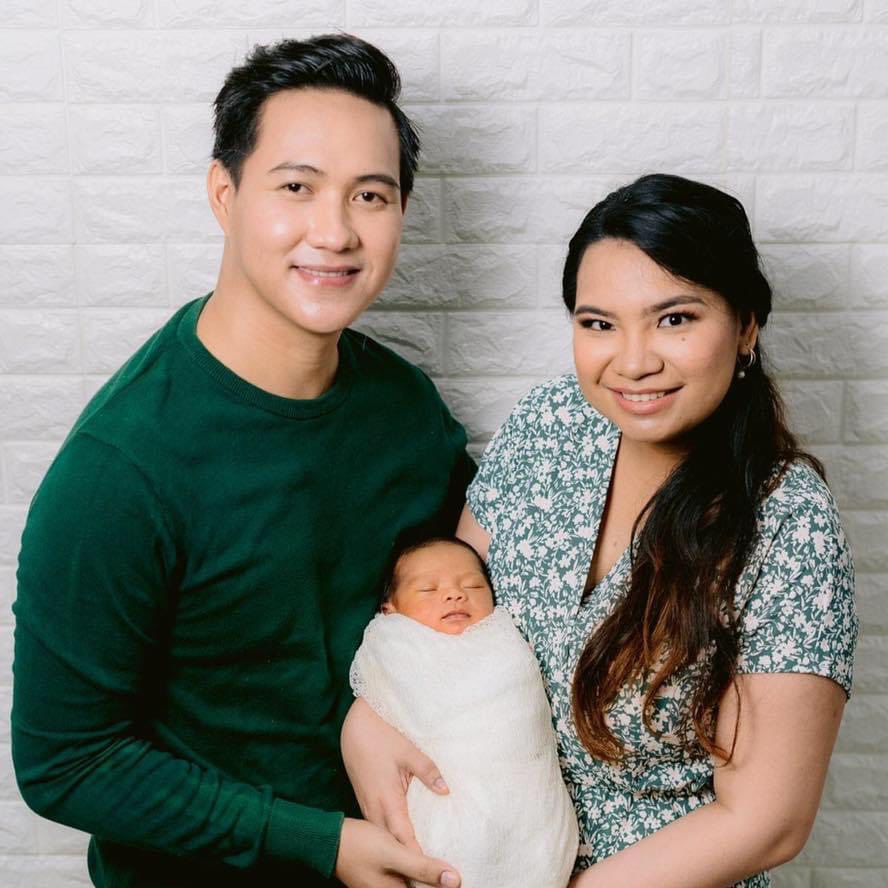 Read Daddy JC's winning story here.
She assures parents, most dental clinics now have fogging machines, UV lights, alcohol sprays, and personal protective equipment (PPE) both for the patient and dentist. "Nothing to worry about now because dentists are quite meticulous with regards to the cleanliness in the clinic nowadays to protect our patients. We also sanitize well all areas and sterilize properly all instruments."
Finally, she says, do not wait for your child to feel pain or discomfort before you decide to go to the dentist. "Dental health is just as important as overall health. Dental consultations are just as important as dental procedures. Bring them for their first appointment when the first tooth erupts or by their first birthday. Afterwhich, you may bring them every six months for a check-up, cleaning, and fluoride treatment."
I don't know about you, moms and dads. But I'm convinced to bring my toddler to our first dental soon! How about you? What's holding you back? Share it in the comments!
Before you go - Smart Parenting wants to know you better! How are you dealing with the 'now normal?' Answer this survey for a chance to win P5,000 worth of Lazada GCs. Thank you!