A Mom Asks, 'Is There Such Thing As A Harmless Extramarital Affair?'

"Walang ganun, mars!"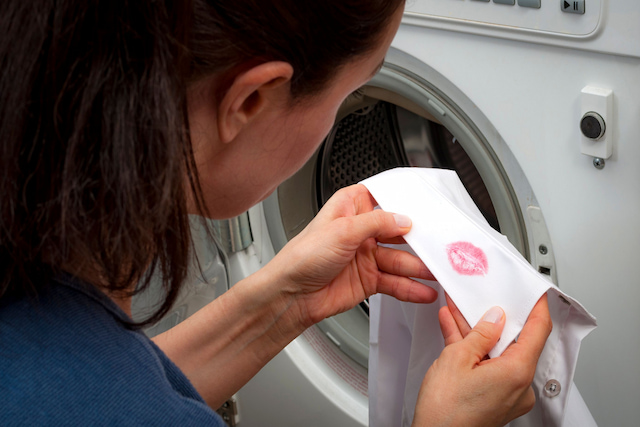 "Walang ganun, mars!" We know, we know.

The 80,000 parents in the Smart Parenting Village felt the same when they read this post from an anonymous mom.

"Is there such a thing as harmless extramarital affair?"

While this is enough to make you raise your eyebrows, wait until she gave more details about it.

"Recently kasi I found out na si hubby ay may mistress, and 3 years na sila."

"Syempre deny to death siya, pero umamin din kasi madami akong proof. Sabi nya, no need to worry kasi si mistress knows her place at walang planong sirain ang pamilya namin."

Breathe in, breathe out.

She adds, "Di daw niya kami hihiwalayan, kami ng mga anak namin, kahit andiyan si girl. Kaya hayaan lang daw namin siya. May ganon ba?"

What other parents have to say

Parents in the comment section can't help but feel for the anonymous mom. Their response: "Walang ganun, mars!"

Mommy Ayeen Valdezco-Regalado said, "WALANG GANUN! When you get married, you two become one. Nasa Bible yan. Hindi naman sinabing , you two become one, but wait there's more!"

She adds, "At this point, you can make him choose. If he truly loves you, he will stay with you and cut ties with the other person. If he cannot do that, then give yourself the respect and love that he couldn't give you. Move on. It'll be hard. Pray for wisdom from the Lord. He will guide you through these things."

READ ALSO: How to Stop An Affair When It's YOU Who's Tempted To Have One

ADVERTISEMENT - CONTINUE READING BELOW

One mom points out, "Does it hurt you? If it does, so it is NOT harmless."

She gave an advice to the anonymous mom, "Talk to your hubby and tell him how you feel. Kasi if the mistress really knows her place and would not like to ruin your family she will not do it in the first place."

Mommy Love Cosio, an author and the half of the Love Connect Podcast with The Co-Show, said "Extra marital affair is extra marital affair. There is no such thing as "harmless" when something is destroying your marriage and its sanctity."

A member of the Smart Parenting Mom Squad, Mommy Love adds, "If he really respects you and loves your family, he will show remorse and earn your trust again. We all want a beautiful family but we do not tolerate abuse or infidelity."

RELATED: Usapang Utang: Sino Ang Magbabayad Ng Utang Kung Hiwalay Na Ang Mag-Asawa?

Smart Parenting also asked the opinion of an expert about this. 

"Having an affair outside of your marriage is harmful in any way. It has the potential to damage or even end a strong intimate relationship and may completely alter the family dynamics if not addressed early," said Rhalf Jayson F. Guanco, Phd, RPsy, RPm, a clinical and neurodevelopmental psychologist, professor, and president of the Adventist Mental Association of the Philippines.

Dr. Guanco said, while it is natural and good for people to have friendships outside of their marriages, it is unhealthy when one partner is having an extramarital affair and has a strong emotional investment in the relationship outside marriage. 

CONTINUE READING BELOW

Recommended Videos

READ ALSO: To My 'Ninang Sa Kasal,' I Forgive You For Having An Affair With My Husband

In the case of the anonymous mom, they have kids who will be affected.

"There are lingering sentiments of betrayal and hatred against their betraying parent, as well as conflicting feelings, such as anger and the desire to be loved. When a child finds out that one of their parents has been unfaithful, there will be a loss of trust affecting the parent-child relationship," Dr. Guanco warns.

He adds, while her husband might think that having an affair can be harmless, their kids can be profoundly impacted when their parents eventually separate.

"Children may get the impression that they are being rejected and believe they must have done something unworthy."

Effects of extramarital affair on children

Dr. Guanco shared potential effects of this event to children.

"Specifically, the social impact on children may include difficulty in building long-lasting relationships, as well as unstable relationships with both parents, their friends, and potential intimate relationships."

READ ALSO: 'I Lied To My Husband About The Guys I Slept With Before Him'

He adds, it also increases their risk of having mood and anxiety-related problems, as well as low self-esteem. They may also be more likely to participate in dangerous behaviors, such as poor academic performances, vices, and having sexual relations at a younger age. 

How to cope

Dr. Guanco explains, it is normal and valid if you want to know why your partner had an affair. However, he said, there is rarely a straightforward explanation for why someone would cheat on their partner. 

ADVERTISEMENT - CONTINUE READING BELOW

"It could be related to problems that occur outside of the marriage, it could be related to something that occurred in the past of your relationship, or it could be related to the psychosocial distresses that your partner is facing," he said.

Dr. Guanco then gave tips for anyone who has an unfaithful partner.

"Regardless of the reasons, you are going to have a lot of conflicting and bad feelings that need to be dealt with. When dealing with the fallout of an unfaithful partner, developing healthier coping mechanisms is of the utmost importance."

1. Become aware of your unfavorable feelings.

The experience of loss in response to a feeling of loss is normal. Acknowledge what happened and forgive yourself. Take things one step at a time. Do not rush, there's a process. In order to be able to move forward to forgiveness, it is vital to allow oneself first the time to contemplate and grieve over the loss. 

READ ALSO: Richard and Maricar on Cheating: Is It The Fault of the Husband or the Other Woman?

2. Practice self-care.

To forgive your spouse or the person you were romantically involved with will require time and effort. Make it a priority to consume nutritious foods, get enough rest, and engage in some form of physical activity on a daily basis.

3. Build up your social support system.

Having a strong support system made up of family and friends can do wonders for your mental health.

4. Get help from a professional and a couple counselor.

ADVERTISEMENT - CONTINUE READING BELOW

It can assist you in gaining a better understanding of your experiences. 

An affair could lead to a turning point and a learning opportunity, providing both parties with the chance to evolve both individually and collectively as a result of the experience.

What to do as a parent

Dr. Guanco emphasizes that even in the midst of such a chaotic situation, don't forget that you have a responsibility as a parent. After all, it is imperative that the emotional and psychological needs of your child will be met.

He suggests that parents talk to their children when they are ready. "It is in everyone's best interest if the parent can talk to their children about the infidelity in a way that is both truthful and acceptable for their age. Children may require space and time in order to comprehend what has occurred."

"Therefore, it is of the utmost importance that you are willing to listen to what your child has to say, whatever they have to say. Be a good listener to your child's concerns and questions, and answer them with full honesty," Dr. Guanco said.

Read here eight ways to build trust in your marriage.

What other parents are reading

Celebrate your pregnancy milestones!


Enter your details below and receive weekly email guides on your baby's weight and height in cute illustration of Filipino fruits. PLUS get helpful tips from experts, freebies and more!

You're almost there! Check your inbox.


We sent a verification email. Can't find it? Check your spam, junk, and promotions folder.
Trending in Summit Network