How To Know Your Most Fertile Days So You Can Try For A Baby

Prepare your calendar and calculator!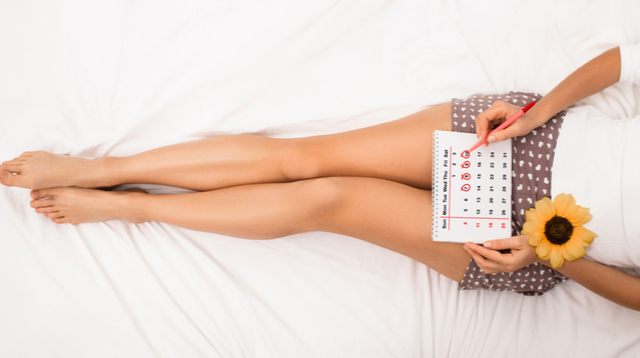 So you and your partner are finally ready to start a family. Getting pregnant is a no-brainer, right? You just need to have sex and try and try again until you get that positive pregnancy test.

For some couples, however, conceiving a child is harder and requires more intent. One way to increase your chances is to know your fertile days to get pregnant. This usually falls on your ovulation period.

When is my ovulation period?

Ovulation happens when an egg is released from your ovary. During this period, the egg can last for 12 to 48 hours and can be fertilized by the sperm.

Although your ovulation period is not that long, you can be fertile for as long as six days. On average, your fertile window is open for 5 days and can last for up to 10 days in a month. It happens five days before the egg is released and another five days after.

As suggested by some doctors, if you have sex every day or, at least, every other day during your fertile window, your chance of getting pregnant increases by 50%. Since sperm can stay and survive in your body for a few days, according to WebMD, it's actually ideal to have them ready there and waiting for your mature egg to be released.

How do you calculate your fertile days?

Now that you know that the best way to get pregnant is to have sex during your fertile days, how can you calculate when it's finally coming?

ADVERTISEMENT - CONTINUE READING BELOW

It's important to be aware of the average time when your menstrual cycle happens. Ovulation usually occurs within 10 to 16 days before menstruation starts.

In women with a healthy and regular menstrual cycle, it typically happens 14 days before their period. So, with that, you can then subtract 14 days from the period or length of your cycle.

If you're on a 28-day cycle, then your ovulation starts at Day 14 since your period begins at Day 1. If you're on a 24-day cycle, you'll start ovulating at Day 10, and if you're on a 35-day cycle, your ovulation will start at Day 21.

What about women with irregular periods? It's best to consult with your obstetrician-gynecologist to know what could be causing the irregular cycle and to know when your fertile days are.

You can take note of your menstrual cycle through menstrual tracker apps. These help in letting you know when your fertile days are, or when there will be a higher chance of pregnancy.

Try calculating your ovulation days using the Smart Parenting Ovulation Calendar. You may also check out these fertility apps.

Why am I not getting pregnant on my fertile days?

It can get frustrating when your period still comes despite your best efforts to have sex on your fertile days. What could be the problem?

There are many reasons for this. It includes irregularities on your ovulation period, or structural problems in your reproductive system. Your partner might also have a low sperm count, or it could be due to an underlying medical condition.

CONTINUE READING BELOW

Recommended Videos

Here are possible reasons you're not getting pregnant.

1. Anovulation

Anovulation means you are not ovulating. This is a common cause of infertility among women, which can be triggered by various conditions.

Anovulation can be caused by polycystic ovarian syndrome or PCOS. Other conditions that can possibly trigger it includes being underweight or overweight, primary ovarian insufficiency, or a thyroid dysfunction.

Women who experience this mostly have irregular periods. It's also important to note that just because you have a regular period doesn't mean ovulation is guaranteed to happen.

2. Male infertility

Another possible reason you're not conceiving is because your partner is experiencing problems. Male infertility is not as easily detected — there might not be visible or observable symptoms.

It's important that both of you go through tests to see what's causing the delay. According to John Hopkins Medicine, male infertility can also be the first sign of "other undiscovered health conditions."

3. Age-related infertility

With aging, getting pregnant can be more difficult. This is because, through age, the quality and quantity of egg decreases.

4. Endometriosis

If you have endometriosis, getting pregnant can be very difficult. This is a condition wherein the endometrial-like tissue which lines up with your fallopian tube grows outside your uterus.

Women who have endometriosis can often have painful episodes during their menstrual period, or experience pelvic pains. Although, of course, it varies among women.

If you suspect any of those possible causes why you're not getting pregnant, or if you believe that it's been taking so long to conceive, it's always best to consult your doctor.

ADVERTISEMENT - CONTINUE READING BELOW

When am I at my most fertile?

You are most fertile during your ovulation day, which lasts for 12 to 48 hours only. Keep track of your menstrual period and plan when is the perfect time to have sex to get pregnant.

Infertility is suspected after inability to conceive after a year of unprotected and properly timed intercourse. Click here to know the signs of infertility in men and women.

What other parents are reading

Celebrate your pregnancy milestones!


Enter your details below and receive weekly email guides on your baby's weight and height in cute illustration of Filipino fruits. PLUS get helpful tips from experts, freebies and more!

You're almost there! Check your inbox.


We sent a verification email. Can't find it? Check your spam, junk, and promotions folder.

Trending in Summit Network