Don't Forget That Booster Shots Ensure Long-Lasting Immunity For Your Child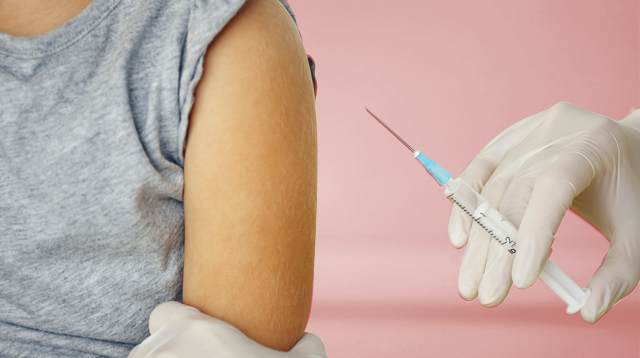 We cannot stop stressing the importance of vaccines for our kids. Stick to the doses your pediatrician recommends, and do not ignore his advice about booster shots.

According to the Centers for Disease Control and Prevention (CDC), vaccines protect children from diseases that can cause potentially life-threatening complications. But the immunity can wear off after a while. Booster shots are then needed to bring immunity levels back up.

While some diseases require annual booster shots to provide long-lasting immunity (i.e., the flu vaccine), there are other instances when the need for a booster shot for a vaccine depends on different factors (the measles and polio outbreaks the Philippines experienced come to mind). Booster shots may also be needed for those who will be traveling outside of their country.

On the other hand, in a column for BabyCenter, Paul Offit, M.D., director of the Vaccine Education Center at the Children's Hospital of Philadelphia and a professor of pediatrics at the Perelman School of Medicine at the University of Pennsylvania, writes that booster shots may not be recommended for children who exhibit a severe reaction to the first shot. In this case, it's best to talk to your pediatrician.

Vaccines that require booster shots

Take note of the vaccines that need booster shots to prolong the immunity they provide, based on the childhood immunization schedule prepared by the Philippine Pediatric Society (PPS) and the Pediatric Infectious Disease Society of the Philippines (PIDSP) together with the Philippine Foundation for Vaccination (PFV).

ADVERTISEMENT - CONTINUE READING BELOW

HepB vaccine

The HepB vaccine protects against hepatitis B, a virus that attacks the liver and can develop into liver diseases such as hepatitis or liver cancer. This vaccine is recommended to be administered within the first 24 hours of a child's birth. It is to be given in three doses: shortly after birth, at one to two months old, and at three to four months old.

According to the childhood immunization schedule, the HepB requires one booster shot. However, the CDC says that booster shots with this vaccine are only recommended for hemodialysis patients and those with a compromised immune system, such as individuals undergoing chemotherapy and with HIV.

DTaP vaccine

The DTaP vaccine protects against three diseases: diphtheria, which affects the mucus membranes of the nose and throat; tetanus, which causes muscle tightening and stiffness that can lead to difficulties in breathing and swallowing; and pertussis, which causes rapid and violent coughs.

The CDC says this vaccine is to be administered in five doses: at two months old, at four months old, at six months, between 15 and 18 months old, and between four and six years old. These should be followed by booster shots of the Tdap vaccine, the first of which is recommended to be given at 11 or 12 years old.

Hib vaccine

The Hib vaccine protects against Haemophilus influenza type b, which causes mild illnesses, like ear infections or bronchitis, that can lead to more severe illnesses, like infections of the bloodstream, according to the CDC.

ADVERTISEMENT - CONTINUE READING BELOW

Recommended Videos

The CDC adds that the Hib vaccine is given in three or four doses, depending on the brand used by the doctor: at two months old, at four months old, and at six months old. The booster shot for this vaccine is recommended to be given when the child is between 12 and 15 months old.

Polio vaccine

There are two types of polio vaccine: the inactive polio vaccine (IPV) and the oral polio vaccine (OPV). According to one SmartParenting.com.ph article, the best way to protect a child from polio, which can affect the brain and spinal cord and cause paralysis, is to give her three doses of OPV and one dose of IPV (to be given with the third dose of OPV).

According to another Smart Parenting article, the three doses of OPV are to be given at six weeks old, at 10 weeks old, and 14 weeks old. The one dose of IPV is to be given at 14 weeks old. Meanwhile, the CDC recommends that the booster dose of the polio vaccine be given when a child is between four and six years old.

PCV vaccine

The PCV vaccine is one of three types of pneumococcal vaccines that protect against bacteria that can cause diseases like sinus and ear infections, pneumonia, and meningitis. The CDC recommends that it be given in four doses: between six and eight weeks old, at four months old, at six months old, and a booster shot between 12 and 15 months old.

ADVERTISEMENT - CONTINUE READING BELOW

Flu vaccine

The flu vaccine protects against the flu, a contagious respiratory illness caused by flu viruses. Based on the immunization schedule, the first dose of the flu vaccine is to be given at six months old, after which the child needs one booster shot of it every year. Booster shots of the flu vaccine are necessary because the influenza virus changes constantly.

JE vaccine

The JE vaccine protects against Japanese encephalitis, which can be acquired through a mosquito bite and cause symptoms like abdominal pain, seizures, and swelling of the brain. Pediatrician Dr. Jamie Isip-Cumpas tells Smart Parenting that the primary dose of the JE vaccine is to be given at nine months old, while the booster shot is to be given around 12 to 24 months after that primary dose.

What other parents are reading

Celebrate your pregnancy milestones!


Enter your details below and receive weekly email guides on your baby's weight and height in cute illustration of Filipino fruits. PLUS get helpful tips from experts, freebies and more!

You're almost there! Check your inbox.


We sent a verification email. Can't find it? Check your spam, junk, and promotions folder.

Trending in Summit Network