Preggos May Be Taking Too Much Sodium, Not Enough Vitamins and Minerals, Says Study

Not getting enough nutrients can lead to potential health problems for you and your baby.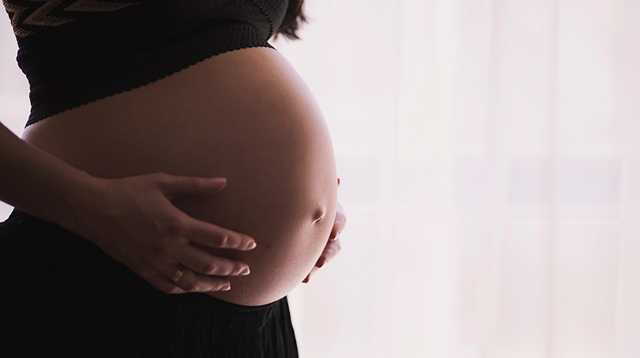 A new study has found that a lot of expecting moms are not getting the amount of vitamins and minerals they need. Many pregnant women are also taking excessive amounts of sodium.

The study, which was published in JAMA Network Open, looked into the dietary intake of 1,003 pregnant women in the U.S. The researchers, led by Regan Bailey, associate professor of nutrition science at Purdue University's College of Health and Human Sciences, found that a majority of the women who participated consumed too little of essential nutrients during pregnancy, namely vitamins A, C, D, E, K, and B6, folate, choline, and minerals iron, calcium, potassium, zinc, and magnesium.

Furthermore, nearly all the participants were discovered to consume too much sodium. In some instances, some also consumed an excess of iron and folic acid, which could mean some of these pregnant women were taking the supplements without the guidance of a medical professional who understand dosage.

The news release, published on Purdue University's website, notes that traditionally, women take additional nutritional supplements, including prenatal vitamins, while they are pregnant. Nearly 70% of the women who participated in the study took dietary supplements, primarily prenatal vitamins.

"It appears that supplements may be necessary for most pregnant women to meet nutrient recommendations," says Bailey, as reported in the news release. "However, our findings suggest that responsible formulations of prenatal products could help women achieve recommended intakes without the potential for excess."

Bailey continues, "Without dietary supplements, 80 to 95% of pregnant women would fail to achieve iron recommendations."

ADVERTISEMENT - CONTINUE READING BELOW

Bailey also encourages expecting moms to talk to their pregnancy care providers or a registered dietician about their dietary concerns.

The nutrients you need during your pregnancy

The study was done on American moms, but the importance of its results ring true and serve as a good reminder for moms everywhere. Prenatal vitamins can supplement your diet, BUT eating healthy is the best way to make sure you receive the nutrients you need during pregnancy.

In a previous article on SmartParenting.com.ph, obstetrician-gynecologist Dr. Geraldine Mendoza says that calcium is important because it allows your baby to form and develop healthy bones. The need for calcium increases when a woman reaches her third trimester when her baby's bones develop more rapidly, according to Parents. A pregnant woman needs 1,000mg of calcium per day.

As your unborn baby's demand for calcium increases, his skeleton might take the calcium in your bones, which is why doctors may prescribe an increase in calcium, both through the food you eat and the vitamins you take. According to Kids Health, some calcium-rich foods are dark green vegetables (such as broccoli, spinach, and kale), tofu, almonds, calcium-fortified products (such as soy milk and orange juice), and low-fat dairy products (such as milk, yogurt, and pasteurized cheese).

What other parents are reading

Iron is another highly vital nutrient for pregnant women, as this is needed by the body to make hemoglobin, which is a protein in red blood cells that carry oxygen to the body tissues. Without enough iron, your body will not be able to produce enough red blood cells and your tissues and organs will not receive the oxygen they need to function properly.

ADVERTISEMENT - CONTINUE READING BELOW

Recommended Videos

An insufficient amount of iron can lead to iron deficiency anemia, which can increase your risk of giving birth prematurely, having a baby with low birth weight, and developing postpartum depression. 

It should be noted, however, that too much iron can lead to a higher possibility of gestational diabetes and other complications. Make sure to consult your doctor first to find out if you need to take any iron supplements.

Dr. Mendoza says iron supplements are not typically recommended for women in their first three months of pregnancy. Rather, these supplements are prescribed to preggos when they reach their second trimester, a period when their maternal blood volume increases and their red cell mass expands. Iron is also crucial in the third trimester because it helps you prepare for the blood loss you will experience when you give birth.

Foods rich in iron include red meat, dark poultry, salmon, dark and leafy green vegetables, tofu, and eggs.

Pregnant women also need folic acid, also known as folate. According to Mayo Clinic, folic acid is a vitamin that helps prevent neural tube defects. The neural tube, which develops in the first weeks of a woman's pregnancy, eventually develops into the baby's brain and spinal cord.

Not taking enough of this vitmain can lead to defects such as spina bifida (a defect where the spine does not develop correctly, which can result in severe physical disabilities) and anencephaly (a defect where parts of a baby's brain and skull do not develop correctly, which is fatal).

ADVERTISEMENT - CONTINUE READING BELOW

Dr. Mendoza says these neural tube defects typically form during the first three months of pregnancy, which is why folic acid supplements need to be taken at least one to three months before getting pregnant. She recommends all women of childbearing age to take folic acid supplements every day.

The Centers for Disease Control and Prevention (CDC) says that even women who don't plan on getting pregnant are suggested to take these supplements since folic acid can also be used by the body to produce new cells such as hair, skin, and nails. The suggested amount of folic acid to take daily is 400 micrograms.

Foods that are rich in folic acid include fortified cereals, leafy green vegetables, citrus fruits, and dried beans and peas. However, the CDC says that it is difficult to get enough folic acid through food alone. Folic acid supplements can help you receive the adequate amount of that nutrient, but again, make sure you first talk to your doctor about it.

Don't underestimate the impact of making sure you get the adequate amount of nutrients and vitamins that your body needs while you are pregnant. Embrace a healthy diet, take supplements prescribed by your doctor, and avoid self-medicating!

What other parents are reading

Celebrate your pregnancy milestones!


Enter your details below and receive weekly email guides on your baby's weight and height in cute illustration of Filipino fruits. PLUS get helpful tips from experts, freebies and more!

You're almost there! Check your inbox.


We sent a verification email. Can't find it? Check your spam, junk, and promotions folder.

Trending in Summit Network