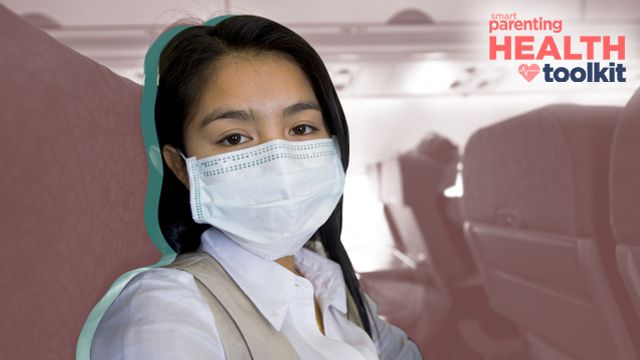 Ever since the outbreak of the 2019-nCoV, people have been taking measures to protect themselves from getting infected, like wearing face masks when going outdoors or in transit. Furthermore, some governments and airlines have been imposing travel restrictions or canceling flights to impede the spread of 2019-nCoV.
Still, if you are planning on flying somewhere soon, you might be worried about how to shield yourself from getting infected with 2019-nCoV.
In an interview with Bloomberg, David Powell, a physician and medical adviser to the International Air Transport Association, says that the risk of being infected on a plane is "low."
"The air supply to a modern airliner is very different from a movie theater or an office building," Dr. Powell explains. "The air is a combination of fresh air and recirculated air, about half each. The recirculated air goes through filters of the exact same type that we use in surgical operating theaters. That supplied air is guaranteed to be 99.97% (or better) free of viruses and other particles. So the risk, if there is one, does not come from the supplied air. It comes from other people."
Dr. Powell adds that the risk of getting infected with 2019-nCoV by touching the seats, armrests, or other objects on the plane is also low. "Viruses and other microbes like to live on living surfaces like us. Just shaking hands with somebody will be a greater risk by far than some dry surface that has no biological material on it.
"The survival of viruses on surfaces isn't great, so it's believed that normal cleaning, and then the extra cleaning in the event that someone was discovered to be contagious, is the appropriate procedure."
His advice to avoid infection on a plane? Wash your hands. The Centers for Disease Control and Prevention (CDC) says handwashing can lower the risk of respiratory infections by 16 to 21 percent.
Dr. Powell explains that "contrary to what people think, the hands are the way that these viruses most efficiently spread. Top of the list is frequent hand washing, hand sanitizing, or both." After washing your hands, dry them properly. Dr. Powell also recommends using an alcohol-based sanitizer if you can't wash your hands.
Other practices that can prevent the spread of viruses are not touching your face, covering your face with a sleeve when coughing or sneezing or using a tissue then disposing it properly and sanitizing your hands.
This is also the advice of Dr. Philip M. Tierno, a professor of microbiology and pathology at New York University Langone Health, who says handwashing is the most effective form of defense against illnesses like colds and the flu. "The 10 dirtiest things are your fingers," he tells The New York Times.
When asked if wearing masks help prevent infections, Dr. Powell answers, "There's very limited evidence of benefit, if any, in a casual situation. Masks are useful for those who are unwell to protect other people from them. But wearing a mask all the time will be ineffective. It will allow viruses to be transmitted around it, through it and worse still, if it becomes moist it will encourage the growth of viruses and bacteria."
While eating on a plane, Dr. Tierno advises against putting your food directly on the table; instead, keep it in its container. A 2015 report from the U.S. Government Accountability Office found that airline crew members have limited time to clean the cabin before passengers board and that some employers don't equip crew members on how to respond to disease outbreaks.
Dr. Vicki Hertzberg, director of the Center for Nursing Data Science at Emory University in Georgia, U.S.A., also tells The New York Times that instead of wiping down airplane seats, tray tables, bathroom handles, and air vents with sanitizing wipes, just place sheets of paper on tray tables so that your items, like laptops, don't come in contact with the table. She also recommends using paper towels when touching the bathroom door.