Don't Raise A Diabetic: Tried-And-Tested Ways To Help Our Kids From Too Much Weight Gain

Here are some tips to help your child maintain a healthy weight.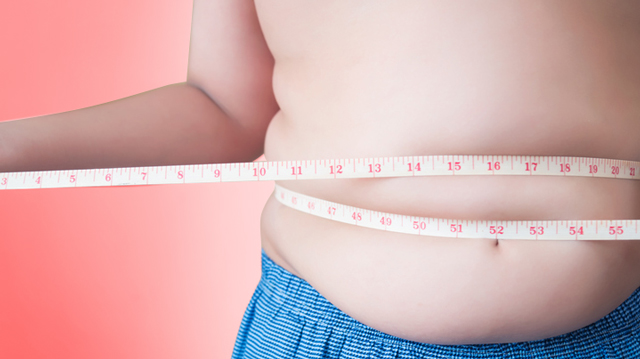 In recent years, excessive weight gain has been a concerning health issue faced by thousands in the world, including children. According to research, an obese or overweight child is likely to be obese as an adult. Below, learn what causes a child to become overweight and how to help him stay healthy.

How children become overweight

An overweight child has a BMI between the 85th percentile and 94th percentile, according to the Centers for Disease Control and Prevention (CDC). The reasons a child gains too much weight can vary, and it's necessary to understand those causes to know how you can help your child.

Unhealthy eating habits and behaviors

Child or adult, we know that one of the primary factors of obesity is unhealthy eating habits. It means consuming a fatty diet, lots of fast food and processed meals, and meal portion sizes.

Insufficient physical activity

Lack of physical activity can also contribute to an overweight child. As Better Health Channel writes, "Children become overweight when the energy they 'take in' (through food and drink) is greater than the energy they 'put out' (through physical activity and exercise)."

Too much time spent sedentary can also lead to weight gain. Watching too much television does not only mean the kids are sitting all day, but they are also more likely to watch commercials that encourage them to eat, whether they're hungry or not.

Genetics

Genetics can determine a person's weight. Kids Health says genes help determine how the body stores and burns fat. Kids can also inherit body type and shape from their parents. Cleveland Clinic adds kids whose parents or siblings are overweight are more likely to become overweight, though this can also be related to shared family behaviors, like eating habits.

ADVERTISEMENT - CONTINUE READING BELOW

Health risks faced by an overweight child

The CDC says childhood obesity is a complex health problem that can affect kids' emotional state and mental well-being. An obese child is at higher risk of developing chronic health conditions like asthma, type 2 diabetes, heart disease, bone and joint problems, and sleep apnea. Type 2 diabetes is increasingly being reported in overweight children.

An overweight child may also be more at risk of developing emotional issues like anxiety and feelings of low mood, according to a previous SmartParenting.com.ph article. An overweight child may be teased, bullied, or rejected by his peers, leading to low self-esteem, unhealthy diet and eating behaviors, depression, and substance abuse, according to Kids Health.

How to help your child get to a healthy weight

Don't force your child to follow a diet unless advised by a healthcare provider. Instead, consider applying changes to the lifestyle of not just your child but your entire family.

Introduce healthy food choices

You need to be more mindful of the foods that is available in your house, from the kitchen cupboard to the refrigertor. Perhaps there is no avoiding junk food, but make sure there is a limit on portion size and frequency. And do not forget: Lead by example, so eat your veggies, too, mom and dad.

Build healthy eating habits

One way to start building healthy eating habits is to teach your child how to listen to his body. Tell him that he should eat only when he feels hungry and that he should stop when he's full. Teaching him to pay attention to his bodily cues can help prevent him from overeating. It helps if mealtimes (breakfast, lunch, and dinner) have consistent schedules. That will help manage the snacking in between.

CONTINUE READING BELOW

Recommended Videos

Teach your child to eat slowly, chewing each bite of food for at least 30 seconds. According to researchers, eating slowly allows the body the time it needs to tell the brain that it's full. This simple trick can help an overweight child lose weight and learn to control his eating habits.

Encourage physical activity

Don't let your child spend most of his free time sitting or lying in bed. According to the guidelines of the World Health Organization (WHO), children ages 1 to 4 years old should be engaged in various kinds of physical activity for at least 180 minutes every day, including moderate- to vigorous-intensity activities. They should also not remain sedentary for over an hour at a time. When a child is seated, he is ideally engaged in a reading or storytelling activity.

Boost your child's confidence

Unfortunately, it's become commonplace to pick on people for their weight. A previous Smart Parenting article says teasing a child about his weight can lead to more weight gain as he grows up. So it is best to be careful of the comments you make on his appearance. 

If you want to raise a body-positive child, avoid criticizing the way he (or anyone else, for that matter) looks physically. Instead, focus on his strengths and positive traits. It is a great way to boost an overweight child's self-esteem and inspire him to become healthier.

What other parents are reading

Celebrate your pregnancy milestones!


Enter your details below and receive weekly email guides on your baby's weight and height in cute illustration of Filipino fruits. PLUS get helpful tips from experts, freebies and more!

You're almost there! Check your inbox.


We sent a verification email. Can't find it? Check your spam, junk, and promotions folder.
Trending in Summit Network