By Being A Helicopter Parent, You May End Up Raising 'Hothouse Children'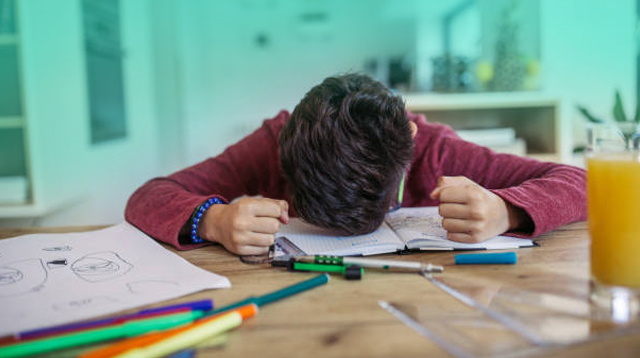 In recent years, we have witnessed the popularization of different ways to describe people's parenting styles, like "tiger mom," "dolphin mom," and "gardener mom." Another parenting style that has become well-known — though not necessarily because it's a good approach — is helicopter parenting.

This style is defined by "overparenting"— when parents are extremely invested in their child's daily life and activities, to the point that they do everything for the child instead of allowing him to figure things out on his own, thinking that that is what's best for the child.

It has been established that this approach leads to negative results. For one, it hinders the child from acquiring essential life skills and learning how to regulate his behavior and emotions. Kids of helicopter parents struggle to with difficult situations because they had grown so accustomed to Mom and Dad stepping in for them.

However, experts have been saying that helicopter parenting could also lead to another dangerous new trend called 'hothouse children.'

What other parents are reading

What are 'hothouse children'?

According to Family Education, 'hothouse children' are kids who are "rigorously pushed to excel academically faster than what is cognitively and intellectually appropriate for the child's age."

Verywell Family provides a few examples to illustrate this more clearly: Starting at a young age, parents of hothouse children give them every single thing they will need to excel. They might start using flashcards to prepare the child for math and reading during infancy. Then, when he becomes a toddler, his parents start giving him real lessons.

ADVERTISEMENT - CONTINUE READING BELOW

These parents might also pack their child's schedule with activities that they believe are essential for him to succeed in life, whether those are music lessons or tutorials in advanced subjects. They do all these without considering if their child is developmentally capable of absorbing everything he is being taught.

"Unfortunately, I think the term for those children is 'hothouse children.' I think they've been raised to be these sort of delicate flowers under these very well-controlled conditions and — just like a tropical plant — they're vulnerable whenever those conditions are exceeded, which is a scary thought," says Kristin Moilanen, an associate professor of child development and family studies at West Virginia University.

What other parents are reading

How helicopter parenting can lead to 'hothouse children'

Though we may not always acknowledge it, children are able to determine their capabilities, if only they are given the space and time to explore. Hothouse children are robbed of that chance: As Moms points out, even if they want to figure things out for themselves — including the abilities and interests they want to hone — their parents won't let them.

"It can get messy for those kids really fast. In a sense, they get caught between their parents' desires, even if [the child] knows what's best for themselves," Moilanen explains.

One glaring outcome of this parenting approach is that, just like flowers grown in hothouses, hothouse children struggle to flourish outside the highly-structured environment they had grown up in.

Moilanen says that hothouse children tend to take their parents' over-involvement to heart. This undermines their sense of self and ability to self-regulate, so they struggle to handle difficult situations.

ADVERTISEMENT - CONTINUE READING BELOW

Recommended Videos

As adults, they might continue to be overachievers, but they might also exhibit unhealthy behaviors like disorganization and anger, suffer from mental health illness due to anxiety and internalizing problems, and have low self-esteem due to the belief that they aren't good enough or capable of deciding for themselves because they had gotten used to someone else calling the shots for them.

Hothouse children may also become resentful of their parents who push them too hard. Moilanen explains that helicopter parents' actions persist when their child grows up; they might force him to choose the college course or career they want even if the path he wants if entirely different.

What parents can do instead

While it's normal for parents to want their kids to be smart and capable, Family Education also advises that hothousing a child is never the answer. Ultimately, a child's worth shouldn't be measured by his achievements or how "gifted" he is. Pay attention to other aspects like social skills, emotional intelligence, and internalized happiness as well.

Some things you can do: Give your child the chance to play freely. Keep your expectations appropriate to his age and developmental stage. Let him spend time outside and connect with his peers. Spend one-on-one time with him, doing things that he is genuinely interested in. Allow him to explore without pressuring him to over-perform.

As Family Education writes, "Let children be children and watch them flourish."

What other parents are reading

Celebrate your pregnancy milestones!


Enter your details below and receive weekly email guides on your baby's weight and height in cute illustration of Filipino fruits. PLUS get helpful tips from experts, freebies and more!

You're almost there! Check your inbox.


We sent a verification email. Can't find it? Check your spam, junk, and promotions folder.

Trending in Summit Network